Series three-phase fan speed controller
FCS1* - MCHRTF*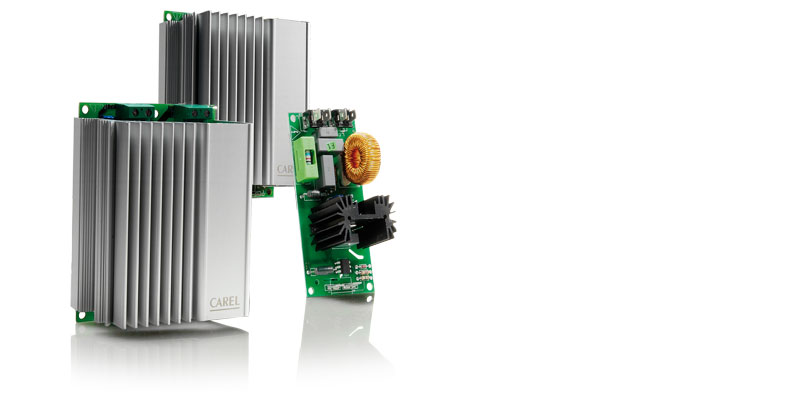 ลักษณะทั่วไป

The FCS series devices are three-phase electronic voltage regulators that use the phase control principle to regulate the output voltage supplied to the load, according to the signal applied at the input.
These devices can drive asynchronous electric fan motors.
The voltage supplied at the output is expressed as a percentage of the input voltage.
เอกสาร
Technical
Manuals

* Entries are ordered by date

รหัส
คำอธิบาย
ภาษา
วันที่ *
Release

รหัส

+030222151

คำอธิบาย

FCR3 Régulateur triphasé connexion RS485Modbus Dreiphasiger Drehzahlregler RS485-Modbus-Verbindung

ภาษา

FRE GER

วันที่

12/01/2021

Release

1.3

Quick Guide

* Entries are ordered by date

รหัส
คำอธิบาย
ภาษา
วันที่ *
Release

รหัส

+040010026

คำอธิบาย

'Sondes et capteurs / Fühler und Sensoren Guide pour le choix et l'installation optimale Auswahl- und Installationshilfe

ภาษา

FRE GER

วันที่

25/06/2021

Release

1.2

รหัส

+040010025

คำอธิบาย

Sonde e sensori / Probes and sensors Guida alla scelta e all'installazione ottimale Selection and optimal installation guide

ภาษา

ENG ITA

วันที่

25/06/2021

Release

1.2

Technical Leaflets

* Entries are ordered by date

รหัส
คำอธิบาย
ภาษา
วันที่ *
Release

รหัส

+050004066

คำอธิบาย

Régulateurs de vitesse triphasés FCR 3 avec connexion port série RS485 Modbus / FCR-3-Dreiphasenwechselspannungsregler mit serieller RS485-Modbus-Verbindung

ภาษา

FRE GER

วันที่

27/05/2015

Release

1.1

รหัส

+050004065

คำอธิบาย

Regolatori di velocità trifase FCR 3 con collegamento seriale RS485 Modbus/FCR3 series three-phase fan speed controller with Modbus RS485 serial connection

ภาษา

ENG ITA

วันที่

27/05/2015

Release

1.1