Three phase energy meter
MT300W3200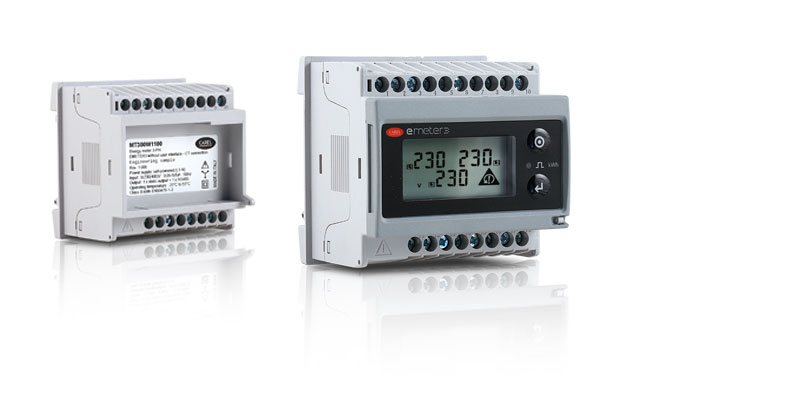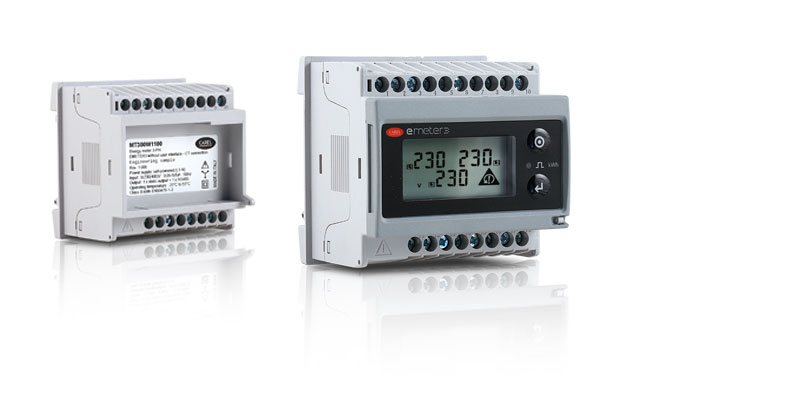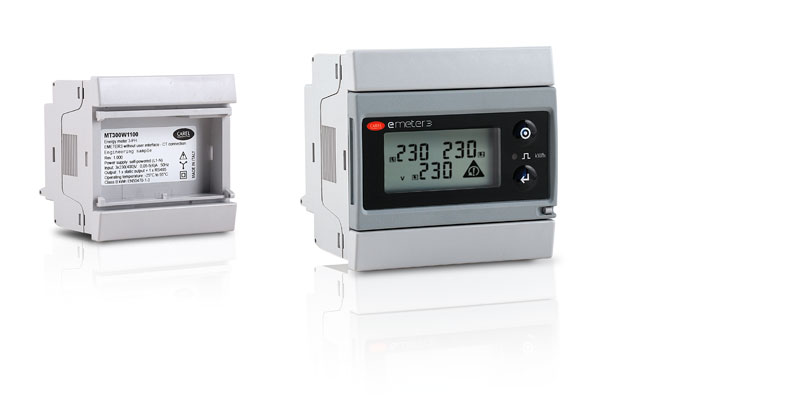 ลักษณะทั่วไป

Three-phase energy meter with removable front LCD display unit. The same unit can be used either as a DIN-rail mounting or a panel mounting energy meter.
This general purpose three-phase energy meter is suitable for both active and reactive energy metering for cost allocation but also for main electrical parameter measurement and retransmission (transducer function). Housing for DIN-rail mounting with IP50 (front) protection degree.
Current measurements carried out by means of external current transformers and voltage measurements carried out either by means of direct connection or by means of potential transformers.
The energy meter is provided, as standard, with a pulsating output for active energy retransmission. In addition a 2- wire RS485 communication port is available as an option.
เอกสาร
Technical
2D/3D drawings

* Entries are ordered by date

รหัส
คำอธิบาย
ภาษา
วันที่ *
Release

รหัส

3D CTD3X

คำอธิบาย

2D-3D drawings

ภาษา

ALL

วันที่

11/03/2021

Release

R0

รหัส

3D CTD2X

คำอธิบาย

2D-3D drawings

ภาษา

ALL

วันที่

11/03/2021

Release

R0

รหัส

3D Three_Phase

คำอธิบาย

2D-3D drawings

ภาษา

ALL

วันที่

11/03/2021

Release

R0

Manuals

* Entries are ordered by date

รหัส
คำอธิบาย
ภาษา
วันที่ *
Release

รหัส

+0300044ES

คำอธิบาย

emeter1 Contador de energía monofásico emeter3 Contador de energía trifásico

ภาษา

SPA

วันที่

14/07/2022

Release

1.8

รหัส

+0300044IE

คำอธิบาย

emeter1: Contatore di energia monofase/ Single-phase energy meter emeter3: Contatore di energia trifase/ Three-phase energy meter

ภาษา

ENG ITA

วันที่

14/07/2022

Release

1.8

Technical Leaflets

* Entries are ordered by date

รหัส
คำอธิบาย
ภาษา
วันที่ *
Release

รหัส

+0500077ML

คำอธิบาย

EMETER 3 MT300W3200 - emeter3 SE - 3PH energy meter

ภาษา

ENG FRE GER ITA SPA

วันที่

14/07/2022

Release

1.4

รหัส

+0500079ML

คำอธิบาย

MTOPZD0000 - emeter3 user interface for MT300W3200

ภาษา

ENG FRE GER ITA SPA

วันที่

20/05/2016

Release

1.1

รหัส

+0500048ML

คำอธิบาย

MTOPZD0000 - emeter3 user interface

ภาษา

ENG FRE GER ITA SPA

วันที่

30/05/2013

Release

1.1
Commercial
Brochure

* Entries are ordered by date

รหัส
คำอธิบาย
ภาษา
วันที่ *
Release

รหัส

+3000055PT

คำอธิบาย

medidores de energia aparelhos para a análise dos consumos elétricos

ภาษา

POR

วันที่

09/05/2017

Release

1.1

รหัส

+3000055IT

คำอธิบาย

misuratori di energia: strumenti per l'analisi dei consumi elettrici

ภาษา

ITA

วันที่

09/05/2016

Release

1.1

รหัส

+3000055FR

คำอธิบาย

Compteurs d'énergie: Instruments d'analyse de la consommation électrique

ภาษา

FRE

วันที่

09/05/2016

Release

1.1

รหัส

+3000055EN

คำอธิบาย

Energy Meters: instruments for analysis of power consumption

ภาษา

ENG

วันที่

09/05/2016

Release

1.1
Images
High resolution images

* Entries are ordered by date

รหัส
คำอธิบาย
ภาษา
วันที่ *
Release

รหัส

PH12LMT304-emeter3

คำอธิบาย

CAREL Three phase energy meter - Energy meter - Sensors and protection device

ภาษา

ALL

วันที่

10/03/2022

Release

R.0

รหัส

PH12LMT303-emeter3-no-display

คำอธิบาย

CAREL Three phase energy meter - Energy meter - Sensors and protection device

ภาษา

ALL

วันที่

10/03/2022

Release

R.0