Convenience store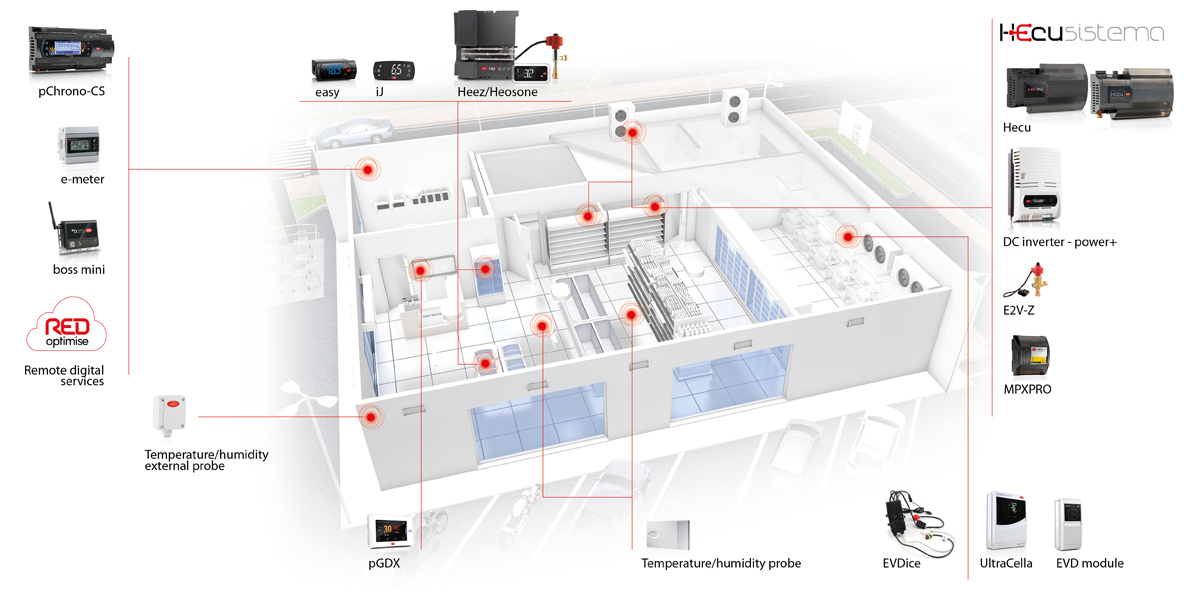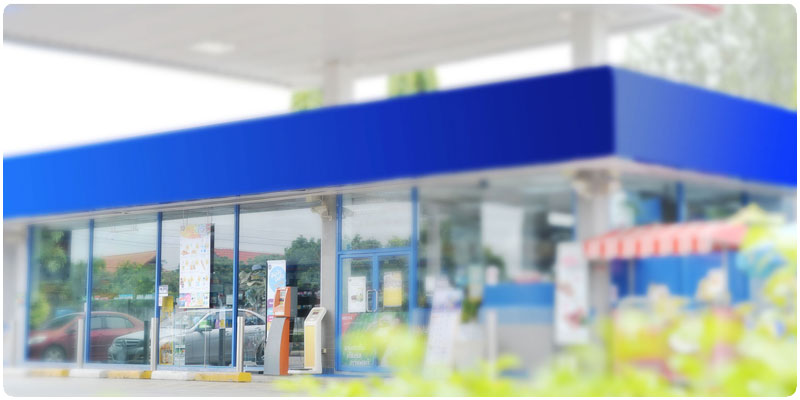 ลักษณะทั่วไป

CAREL offers a complete high efficiency solution for Convenience Stores, to prevent energy and food wastage in small stores.

The solutions proposed have been designed to meet the needs of all the different players involved in the application: from the service company to the franchiser, right up to the final customer. For every professional operator in the chain, the system offers specific functions that optimise working times and maximise profits, reducing the "hidden" costs of normal manual control by authorised personnel.

System optimisation covers the main areas of energy consumption, such as refrigeration, air-conditioning and lighting, with the aim of reducing running costs and increasing profit, as well as simplifying the life of the people responsible for making strategic decisions across thousands of stores.

The CAREL offering stands out for:

wide range of solutions for refrigeration systems;
complete management of all light fixtures both inside and outside the store;
optimisation of the air-conditioning system through centralised management;
automatic energy consumption metering and monitoring.

Integration with wireless technology makes the system an easy and fast solution for both retrofits and new openings.

The data acquired locally can be made available via a remote supervisory system to monitor individual stores, optimise energy performance and maximise savings for the end customer.

เพิ่ม

Choosing Carel for complete management of small shops, such as convenience stores, means:

achieving very high energy performance in the main areas of power consumption, such as refrigeration, air-conditioning and lighting;
reducing operating costs for a fast return on investment;
providing the best tools for preventive maintenance and increasing service levels to the end customer;
guaranteeing excellent quality food preservation.
เอกสาร
เชิงพาณิชย์
Brochure

* Entries are ordered by date

| รหัส | คำอธิบาย | ภาษา | วันที่ * | Release |
| --- | --- | --- | --- | --- |
| +3000101ZH | 便利店控制解决方案 小型便利店的优化与完备管理 | CHI | 18/02/2016 | 1.1 |
| +3000101PT | Soluções para Lojas de Conveniência - Otimização e gestão completa de lojas de pequenas dimensões | POR | 18/02/2016 | 1.1 |
| +3000101IT | Soluzione per Convenience Store - Ottimizzazione e gestione completa per impianti di piccole dimensioni | ITA | 18/02/2016 | 1.1 |
| +3000101FR | Solution pour Supérettes - Optimisation et gestion complète pour installations de petites dimensions | FRE | 18/02/2016 | 1.1 |
| +3000101ES | Solución para Convenience Stores - Optimización y gestión completa para instalaciones de pequeñas dimensiones | SPA | 18/02/2016 | 1.1 |
| +3000101EN | Solutions for Convenience Stores - Optimisation and complete management of small footprint stores | ENG | 18/02/2016 | 1.1 |
| +3000101DE | Lösung für Convenience Stores - Optimierung und Management von Kleinanlagen | GER | 18/02/2016 | 1.1 |
| +3000091EN | HECU SISTEMA: The real capacity modulation for C-Stores | ENG | 02/10/2014 | 1.0 |
| +3000091IT | HECU SISTEMA: La reale modulazione di capacità per C-Stores | ITA | 02/10/2014 | 1.0 |