Rooftop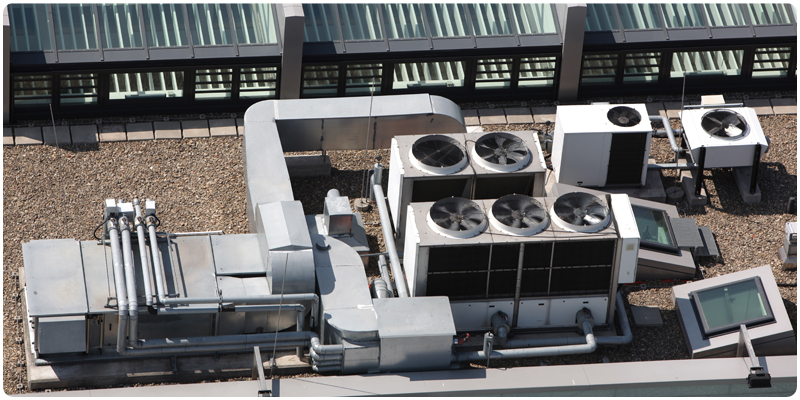 ลักษณะทั่วไป

Rooftop units are packaged air handling appliances that independently produce hot air and cold air, without requiring boilers or water chillers. The cooled or heated air is delivered into the air-conditioned space - typically medium and large commercial buildings - either directly or via ducting. The purpose of rooftop units is in fact to guarantee hygrometric comfort for occupants by managing the temperature, relative humidity and purity of the indoor air.

The Carel offering for rooftop applications comprises programmable controllers that are scalable in terms of inputs/outputs, according to the complexity of the unit being managed, and a complete range of accessories, such as displays, probes and optional communication modules, ensuring a reliable and flexible solution for a wide variety of needs.

One characteristic of commercial buildings is high energy consumption. For this reason, the other distinctive feature of the Carel offering is continuous technological innovation in integrating its solutions with high-efficiency devices, such as electronic expansion valves and drivers for variable-speed brushless compressors, essential elements in achieving high energy efficiency in commercial applications, and minimising environmental impact.

เพิ่ม

Availability of BLDC technology: the best solution for modulating control, ideal for operation at part loads.

Electronic valve management for suction superheat control, guaranteeing energy efficiency by precise control at various outside climate conditions and loads.

Field connectivity to control the devices on the unit, optimising operation based on the additional information acquired in comparison to simple wired logic.

Programming tool to allow more demanding OEMs to develop customised unit operating algorithms and HVAC/R libraries that can integrate into the software leading-brand devices on the air-conditioning market, such as Ebm and Ziehl-Abegg fans, BLDC compressors and many others.

Ready for use with CAREL local supervisor systems and the tERA remote monitoring solution.
เอกสาร
เชิงพาณิชย์
Brochure

* Entries are ordered by date

| รหัส | คำอธิบาย | ภาษา | วันที่ * | Release |
| --- | --- | --- | --- | --- |
| +302239450 | Soluzioni integrate per rooftop | ITA | 01/10/2006 | 1.0 |
| +302239451 | Integrated solutions for rooftop units | ENG | 01/10/2006 | 1.0 |