Centralized showcases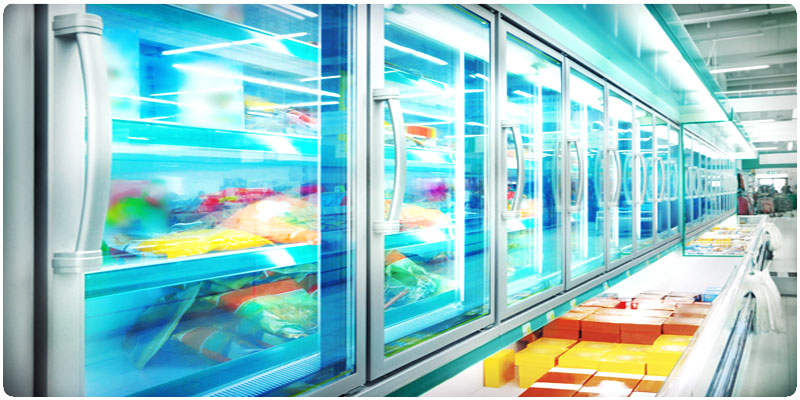 ลักษณะทั่วไป

Refrigeration utilities are a fundamental part of the refrigeration system, and as such must feature the best solutions available to ensure state-of-the-art performance and flexibility.
Each utility controller has the task of guaranteeing the correct storage temperature and monitoring the operating status.

Nonetheless, as well as ensuring these basic requirements, the CAREL retail sistema focuses special attention on the aspects of energy saving and reliability.
Solutions are available that ensure high performance operation – with a consequent reduction in energy consumption – and more control, with backup procedures in the event of faults – and therefore greater safety.
The use of E2V proportional electronic expansion valves in the refrigeration utilities at the point of sale exploits the maximum advantages of the energy saving functions in the compressor rack controller.
The possibility of operation with floating condensing and evaporation pressure control is perhaps the main outstanding feature in terms of energy saving deriving from the use of the E2V expansion valve.
Such optimisation is possible as a result of the constant and real time aim to find the best possible operating conditions for the entire installation, something that is always guaranteed by using an integrated solution such as the CAREL retail sistema.