NTC
NTC*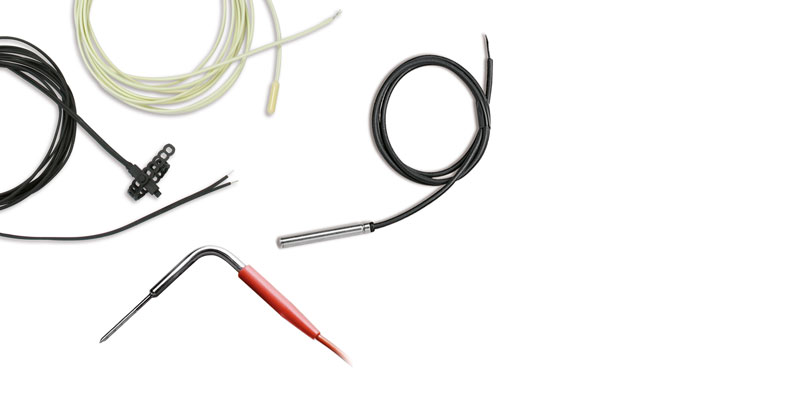 ลักษณะทั่วไป

Carel passive temperature probes are devices that, when connected to the control, provide the value of the heater, which is converted into temperature by the electronic control. They are used in applications in the HVAC/R market and they are a complete range of products to meet the different needs of various installations; they are made of materials that guarantee a constant quality.


The range includes various models to be used according to the performance of the system and to the application fields. The probes differ for the type of sensor (NTC, PTC Pt1000), type of cap, degree of protection, length of cables, field of work and mechanical dimensions.
There are also models of sensors for hydronic use, to be applied directly on the pipeline, which simplify attachment and speed up the reading response, improving the wiring of the HVAC/R unit and improving performance.
เอกสาร
Commercial
Brochure

* Entries are ordered by date

รหัส
คำอธิบาย
ภาษา
วันที่ *
Release

รหัส

+3000020DE

คำอธิบาย

Innovative Lösungen für die Lebensmittelkonservierung

ภาษา

GER

วันที่

01/03/2010

Release

1.0

รหัส

+3000020EN

คำอธิบาย

Innovative solutions for food storage

ภาษา

ENG

วันที่

01/03/2010

Release

1.0

รหัส

+3000020ES

คำอธิบาย

Soluciones innovadoras para la conservación de los alimentos

ภาษา

SPA

วันที่

01/03/2010

Release

1.0

รหัส

+3000020FR

คำอธิบาย

Solutions innovantes pour la conservation des aliments

ภาษา

FRE

วันที่

01/03/2010

Release

1.0

รหัส

+3000020IT

คำอธิบาย

Soluzioni innovative per la conservazione degli alimenti

ภาษา

ITA

วันที่

01/03/2010

Release

1.0

Other related documentation

* Entries are ordered by date

รหัส
คำอธิบาย
ภาษา
วันที่ *
Release

รหัส

+800004030

คำอธิบาย

Soluzioni per Unità Trattamento Aria: Tecnologia e competenza per la qualità dell'aria e il risparmio energetico

ภาษา

ITA

วันที่

05/04/2023

Release

1.2

รหัส

+800004031

คำอธิบาย

Solutions for Air Handling Units: Technology and expertise for indoor air quality and energy saving

ภาษา

ENG

วันที่

05/04/2023

Release

1.2
Images
High resolution images

* Entries are ordered by date

รหัส
คำอธิบาย
ภาษา
วันที่ *
Release

รหัส

PH13LNT305-NTC-sensor-HT

คำอธิบาย

CAREL sensor HT - NTC - Temperature sensor - Sensor and protection device

ภาษา

ALL

วันที่

23/03/2022

Release

R.0

รหัส

PH19LNT304-NTCHT41

คำอธิบาย

CAREL HT41 - NTC - Temperature sensor - Sensor and protection device

ภาษา

ALL

วันที่

23/03/2022

Release

R.0

รหัส

PH19LNT306-NTCWH01

คำอธิบาย

CAREL WH01 - NTC - Temperature sensor - Sensor and protection device

ภาษา

ALL

วันที่

23/03/2022

Release

R.0

รหัส

PH19LNT307-NTC

คำอธิบาย

CAREL NTC - Temperature sensor - Sensor and protection device

ภาษา

ALL

วันที่

23/03/2022

Release

R.0