Ratiometric trasducers welded version - SPKS*
SPKS*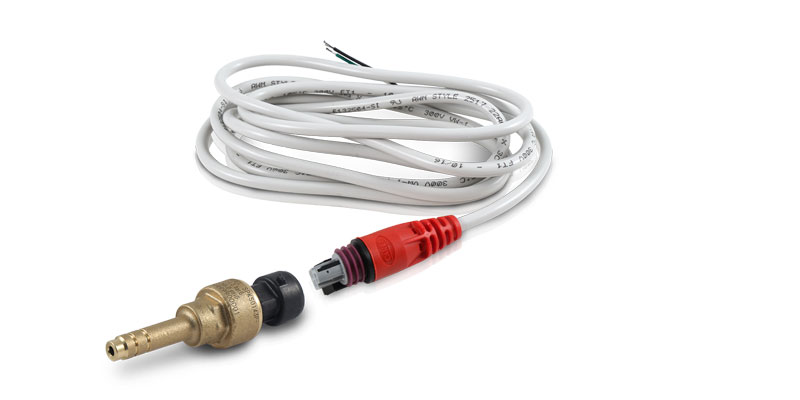 ลักษณะทั่วไป

CAREL SPKS ceramic ratiometric pressure transducers have been developed for use in commercial refrigeration and air-conditioning applications.
They are installed directly on the copper pipes, making them especially suitable for applications in which all connections and joints need to be eliminated in order to ensure greater safety against gas leaks.
The sensors comply with European F-GAS requirements (EC regulation 842/2006), specifying that devices installed on the system must be made tight by welding.
เอกสาร
Technical
2D/3D drawings

* Entries are ordered by date

รหัส
คำอธิบาย
ภาษา
วันที่ *
Release

รหัส

3D SPKS_P1

คำอธิบาย

2D-3D drawings

ภาษา

ALL

วันที่

11/03/2021

Release

R0

Manuals

* Entries are ordered by date

รหัส
คำอธิบาย
ภาษา
วันที่ *
Release

รหัส

+030220975

คำอธิบาย

Sensor pressure transducer

ภาษา

ENG ITA

วันที่

29/09/2023

Release

1.4

Quick Guide

* Entries are ordered by date

รหัส
คำอธิบาย
ภาษา
วันที่ *
Release

รหัส

+040010026

คำอธิบาย

'Sondes et capteurs / Fühler und Sensoren Guide pour le choix et l'installation optimale Auswahl- und Installationshilfe

ภาษา

FRE GER

วันที่

25/06/2021

Release

1.2

รหัส

+040010025

คำอธิบาย

Sonde e sensori / Probes and sensors Guida alla scelta e all'installazione ottimale Selection and optimal installation guide

ภาษา

ENG ITA

วันที่

25/06/2021

Release

1.2
Images
High resolution images

* Entries are ordered by date

รหัส
คำอธิบาย
ภาษา
วันที่ *
Release

รหัส

PH19LSP304-SPKS0143P

คำอธิบาย

CAREL Ratiometric trasducers welded version - Sensor pressure transducer - Sensor and protection device

ภาษา

ALL

วันที่

11/03/2022

Release

R.0

รหัส

PH17LSP307-SPKC002310

คำอธิบาย

CAREL Ratiometric trasducers welded version - Sensor pressure transducer - Sensor and protection device

ภาษา

ALL

วันที่

11/03/2022

Release

R.0