Differential pressure - SPKD
SPKD*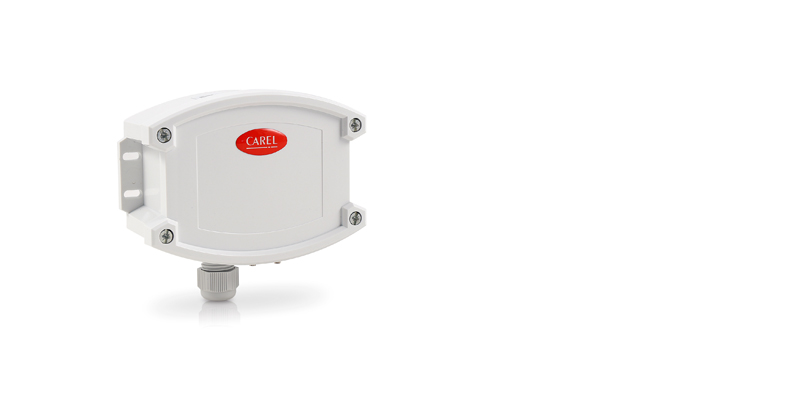 ลักษณะทั่วไป

The differential pressure transducer uses a new ceramic sensor. It provides a voltage or current signal that is calibrated and compensated according to the temperature. It is ideal for measuring low pressure values in air-conditioning systems, rooms, laboratories and clean rooms (air and non-corrosive gases).
Its main features are:

compact construction;
easy installation thanks to the built-in mounting bracket;
cover that is fitted on using one screw only.
เอกสาร
Technical
2D/3D drawings

* Entries are ordered by date

รหัส
คำอธิบาย
ภาษา
วันที่ *
Release

รหัส

2d-3d SPKD00_U_C.STEP

คำอธิบาย

2D-3D drawings

ภาษา

ALL

วันที่

29/09/2023

Release

R0

Quick Guide

* Entries are ordered by date

รหัส
คำอธิบาย
ภาษา
วันที่ *
Release

รหัส

+040010026

คำอธิบาย

'Sondes et capteurs / Fühler und Sensoren Guide pour le choix et l'installation optimale Auswahl- und Installationshilfe

ภาษา

FRE GER

วันที่

25/06/2021

Release

1.2

รหัส

+040010025

คำอธิบาย

Sonde e sensori / Probes and sensors Guida alla scelta e all'installazione ottimale Selection and optimal installation guide

ภาษา

ENG ITA

วันที่

25/06/2021

Release

1.2

Technical Leaflets

* Entries are ordered by date

รหัส
คำอธิบาย
ภาษา
วันที่ *
Release

รหัส

+050000651

คำอธิบาย

SPKD00*5N0 Trasmettitori di pressione differenziale ⁄ pressure and differential pressure transmitter ⁄ Convertisseur de pression et de pression differentielle ⁄ Druck- und Differenzdruckmessumformer ⁄ Transmisores de presión y de presión diferencial

ภาษา

ENG FRE GER ITA SPA

วันที่

31/03/2021

Release

2.2
Commercial
Other related documentation

* Entries are ordered by date

รหัส
คำอธิบาย
ภาษา
วันที่ *
Release

รหัส

+800004030

คำอธิบาย

Soluzioni per Unità Trattamento Aria: Tecnologia e competenza per la qualità dell'aria e il risparmio energetico

ภาษา

ITA

วันที่

05/04/2023

Release

1.2