humiSonic direct
UU*R*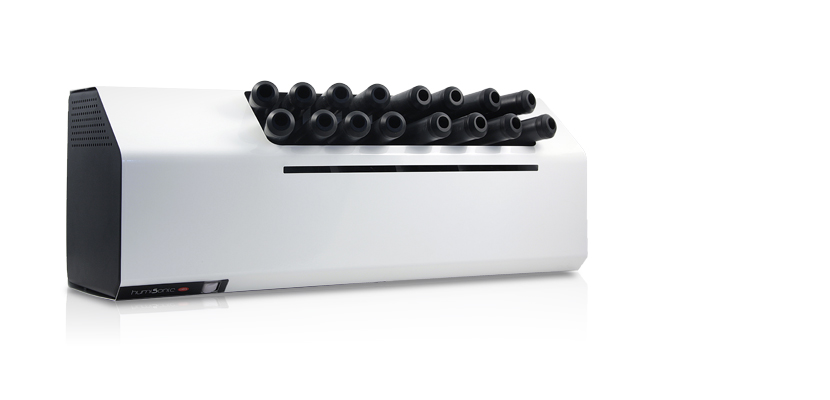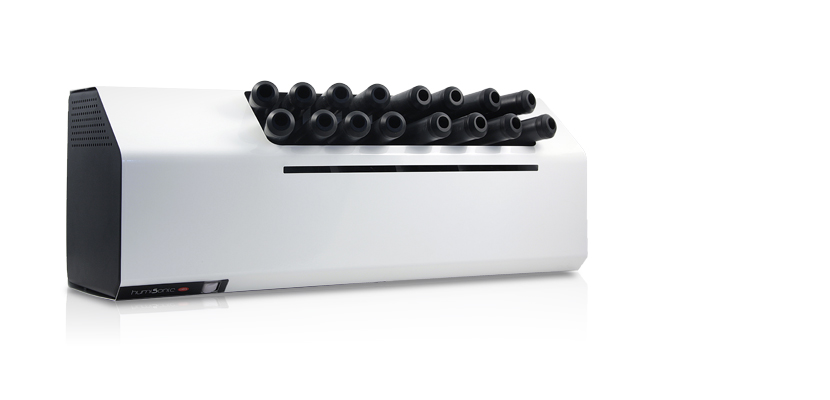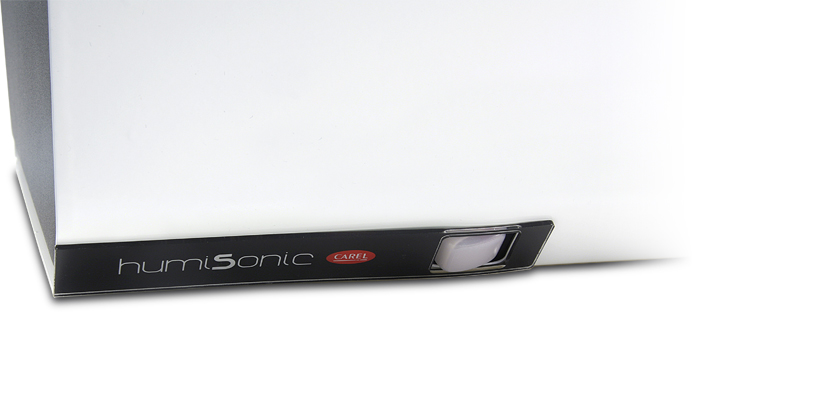 ลักษณะทั่วไป

The features of the new humiSonic direct highlight its versatility and make it suitable for every type of application: datacenters, museums, offices, printing facilities and cold stores are some of the typical uses, thanks to its compactness and efficiency.

For example, a humiSonic direct humidifier installed in the hot aisle of a datacenters eliminates the need for steam humidifiers in the CCU, simplifying the system and guaranteeing a very fast return on investment, due to the 90% lower running costs.

humiSonic direct encompasses, in one single solution, the control panel/power supply and air humidity probe. It is therefore a fully stand-alone unit, ideal for both new applications and retrofit installations. In addition, main/secondary mode can be used to quadruple humidification system capacity.

humiSonic direct can be connected to a convenient remote display, so as to monitor the unit without needing to access the humidifier directly.

It can also be easily integrated into a BMS using an external signal (for example, 0 to 10 V, 4 to 20 mA) or via a serial link with Modbus protocol. If controlled by a sufficiently accurate external signal, humiSonic can achieve exceptional precision: even less than ±1% around the relative humidity set point.

The transducers that guarantee at least 10,000 continuous operating hours mean maintenance is needed so rarely as to be almost forgotten; humiSonic direct will remind users when maintenance is required

เพิ่ม

humiSonic direct enjoys all the benefits of ultrasound technology, plus additional new improvements developed by CAREL:

energy saving: just 10% of the power consumption of steam humidifiers;
reliability: 10,000 hours of uninterrupted operation guaranteed;
precision: relative humidity control of ±1% on the set point;
absorption efficiency: the droplets, just 1 µm in size, evaporate instantly;
easy installation: humiSonic direct only requires a power and feed water connection to start running;
hygiene: stainless steel components, no water recirculation and periodical washing cycles.
เอกสาร
Technical
BIM files

* Entries are ordered by date

Manuals

* Entries are ordered by date

รหัส
คำอธิบาย
ภาษา
วันที่ *
Release

รหัส

+0300062IE

คำอธิบาย

Humisonic Umidificatori a ultrasuoni versione direct per ambiente Ultrasonic humidifiers direct version for room application

ภาษา

ENG ITA

วันที่

25/10/2022

Release

1.6

รหัส

+0300062FD

คำอธิบาย

humiSonic Humidificateurs à ultrasons Version direct en ambiance Ultraschallvernebler Direct-Version für die Raumbefeuchtung

ภาษา

FRE GER

วันที่

25/10/2022

Release

1.6

รหัส

+0300062RU

คำอธิบาย

Увлажнители Ultrasonic прямое увлажнение воздуха в помещениях Ultrasonic humidifiers direct version for room application

ภาษา

ENG RUS

วันที่

25/10/2022

Release

1.6

รหัส

+0300062EE

คำอธิบาย

Humisonic Humidificadores por ultrasonidos versión direct para ambiente

ภาษา

ENG SPA

วันที่

25/10/2022

Release

1.6

รหัส

+0300062PT

คำอธิบาย

Umidificadores de ultrassons versão direct para ambiente

ภาษา

POR

วันที่

25/10/2022

Release

1.6

รหัส

+0300062SV

คำอธิบาย

Ultraljudsbefuktare version direct för rum

ภาษา

SWE

วันที่

25/10/2022

Release

1.6

Tender Texts

* Entries are ordered by date
Commercial
Brochure

* Entries are ordered by date

รหัส
คำอธิบาย
ภาษา
วันที่ *
Release

รหัส

+3000103IT

คำอธิบาย

humiSonic: Umidificatori adiabatici a ultrasuoni

ภาษา

ITA

วันที่

31/10/2019

Release

2.0

รหัส

+3000103EN

คำอธิบาย

humiSonic Adiabatic ultrasonic humidifiers

ภาษา

ENG

วันที่

31/10/2019

Release

2.0

รหัส

+3000103FR

คำอธิบาย

humiSonic Humidificateurs adiabatiques à ultrasons

ภาษา

FRE

วันที่

31/10/2019

Release

2.0

รหัส

+3000103DE

คำอธิบาย

humiSonic Adiabatische Ultraschallvernebler

ภาษา

GER

วันที่

31/10/2019

Release

2.0

รหัส

+3000103ES

คำอธิบาย

humiSonic Humidificadores adiabáticos por ultrasonidos

ภาษา

SPA

วันที่

31/10/2019

Release

2.0

รหัส

+3000103PT

คำอธิบาย

humiSonic Umidificadores adiabáticos de ultrassons

ภาษา

POR

วันที่

31/10/2019

Release

2.0

รหัส

+3000103FI

คำอธิบาย

humiSonic Adiapaattiset ultraäänikostuttimet

ภาษา

FIN

วันที่

31/10/2019

Release

2.0

รหัส

+3000103RU

คำอธิบาย

humiSonic Адиабатические и ультразвуковые увлажнители воздуха

ภาษา

วันที่

31/10/2019

Release

2.0

รหัส

+3000103PL

คำอธิบาย

humiSonic - Adiabatyczne nawilżacze ultradźwiękowe

ภาษา

POL

วันที่

31/10/2019

Release

2.0

รหัส

+3000103NL

คำอธิบาย

humiSonic Ultrasone bevochtiging

ภาษา

DUT

วันที่

30/10/2019

Release

2.0

รหัส

+3000173EN

คำอธิบาย

Solutions for the tobacco industry Excellence in humidity control and monitoring

ภาษา

ENG

วันที่

18/04/2018

Release

1.0

รหัส

+3000173IT

คำอธิบาย

Soluzioni per l'industria del tabacco L'eccellenza per il controllo e il monitoraggio dell'umidità

ภาษา

ITA

วันที่

18/04/2018

Release

1.0

รหัส

+3000103ZH

คำอธิบาย

humiSonic 绝热式超声波加湿器

ภาษา

CHI

วันที่

01/11/2015

Release

1.0

Other related documentation

* Entries are ordered by date

รหัส
คำอธิบาย
ภาษา
วันที่ *
Release

รหัส

+3000224IT

คำอธิบาย

Educational - Utilizzare nel modo migliore tecnologie e sistemi delle applicazioni HVAC/R

ภาษา

ITA

วันที่

24/01/2022

Release

1.1

รหัส

+3000224EN

คำอธิบาย

Educational - Make the best use of HVAC/R application technologies and systems

ภาษา

ENG

วันที่

24/01/2022

Release

1.1

รหัส

+3000223IT

คำอธิบาย

Soluzione completa di servizi dedicata agli umidificatori CAREL

ภาษา

ITA

วันที่

21/12/2021

Release

1.0

รหัส

+3000223EN

คำอธิบาย

Complete services solution for CAREL humidifiers

ภาษา

ENG

วันที่

21/12/2021

Release

1.0

รหัส

+3000223ES

คำอธิบาย

Solución completa de servicios dedicada a los humidificadores CAREL

ภาษา

SPA

วันที่

21/12/2021

Release

1.0

รหัส

+3000223FR

คำอธิบาย

Solution complète de services pour les humidificateurs CAREL

ภาษา

FRE

วันที่

21/12/2021

Release

1.0

รหัส

+3000223PL

คำอธิบาย

Kompletne rozwiązanie serwisowe dla nawilżaczy CAREL

ภาษา

POL

วันที่

21/12/2021

Release

1.0

รหัส

+3000018DE

คำอธิบาย

Die Feuchte zählt! CAREL-Befeuchter, eine Lösung für jedes Anliegen.

ภาษา

GER

วันที่

15/09/2020

Release

4.1

รหัส

+3000018PL

คำอธิบาย

Nawilżanie ma znaczenie! Rozwiązania CAREL dla twoich potrzeb nawilżania

ภาษา

POL

วันที่

15/09/2020

Release

4.1

รหัส

+3000193IT

คำอธิบาย

Umidificazione diretta: Soluzioni all'avanguardia per ambienti industriali e commerciali

ภาษา

ITA

วันที่

15/11/2019

Release

1.1

รหัส

+3000193EN

คำอธิบาย

Direct humidification: Advanced solutions for industrial and commercial environments

ภาษา

ENG

วันที่

15/11/2019

Release

1.1

รหัส

+3000193DE

คำอธิบาย

Direkte Raumbefeuchtung Innovative Lösungen für die Industrie und den Handel

ภาษา

GER

วันที่

15/11/2019

Release

1.1

รหัส

+3000193ES

คำอธิบาย

Humectación directa Soluciones avanzadas para ambientes industriales y comerciales

ภาษา

SPA

วันที่

15/11/2019

Release

1.1

รหัส

+3000193NL

คำอธิบาย

Directe bevochtiging Geavanceerde oplossingen voor industriële en commerciële omgevingen

ภาษา

DUT

วันที่

15/11/2019

Release

1.1

รหัส

+3000192DE

คำอธิบาย

Cella Range Lösungen für Kühlräume

ภาษา

GER

วันที่

02/10/2019

Release

2.0

รหัส

+3000054ES

คำอธิบาย

Soluciones para el ahorro energético en los data center

ภาษา

SPA

วันที่

11/10/2016

Release

2.0