Access Point
WS01AB2M20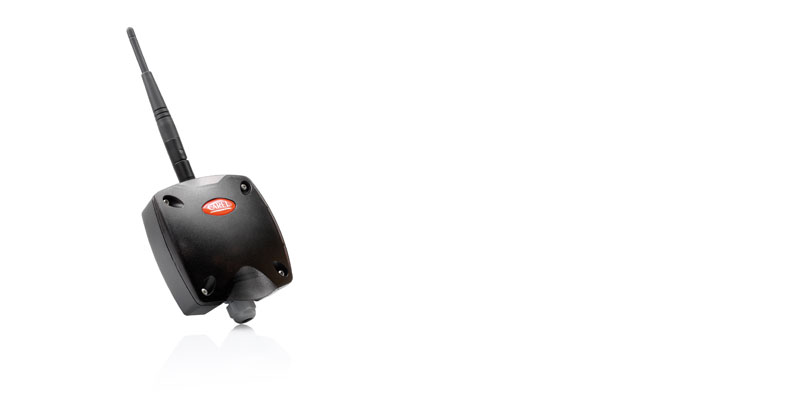 ลักษณะทั่วไป

Device that receives the signals from the wireless probes, and forwards these to the wired RS485 Modbus® RTU serial connection. The access point is usually installed near the supervisory system. When the distance between the sensors and the access point exceeds 50 m, a router-bridge needs to be installed.

Extended PANID parameter added (NET_PANID_EXT_3, 2, 1, 0) by ZigBee protocol alliance.
Wireless signal level indication: LED L2 shows how many devices (Routers) are available in the vicinity with a good connection.
Reset: the device is reset by pressing the button for 20s (without disconnecting the power supply).
เอกสาร
Commercial
Application Note

* Entries are ordered by date

รหัส
คำอธิบาย
ภาษา
วันที่ *
Release

รหัส

+402200301

คำอธิบาย

rTM SE wireless sensors (Remote Temperature Monitoring)

ภาษา

ENG

วันที่

30/11/2010

Release

1.0

รหัส

+402200300

คำอธิบาย

rTM SE wireless sensors (Remote Temperature Monitoring)

ภาษา

ITA

วันที่

30/11/2010

Release

1.0

Brochure

* Entries are ordered by date

รหัส
คำอธิบาย
ภาษา
วันที่ *
Release

รหัส

+3000009IT

คำอธิบาย

rTM SE sistema: dispositivi per il monitoraggio wireless

ภาษา

ITA

วันที่

03/07/2013

Release

1.1

รหัส

+3000009FR

คำอธิบาย

rTM SE système dispositifs pour l'enregistrement sans fil

ภาษา

FRE

วันที่

03/07/2013

Release

1.1

รหัส

+3000009EN

คำอธิบาย

rTM system: wireless monitoring devices

ภาษา

ENG

วันที่

03/07/2013

Release

1.1

รหัส

+3000033EN

คำอธิบาย

rTM system: showcase monitoring without electrical connections

ภาษา

ENG

วันที่

03/01/2011

Release

1.0

รหัส

+3000033IT

คำอธิบาย

rTM sistema: monitoraggio dei banchi frigo senza collegamento elettrico

ภาษา

ITA

วันที่

03/01/2011

Release

1.0

รหัส

+3000020DE

คำอธิบาย

Innovative Lösungen für die Lebensmittelkonservierung

ภาษา

GER

วันที่

01/03/2010

Release

1.0

รหัส

+3000020IT

คำอธิบาย

Soluzioni innovative per la conservazione degli alimenti

ภาษา

ITA

วันที่

01/03/2010

Release

1.0

รหัส

+3000020FR

คำอธิบาย

Solutions innovantes pour la conservation des aliments

ภาษา

FRE

วันที่

01/03/2010

Release

1.0

รหัส

+3000020ES

คำอธิบาย

Soluciones innovadoras para la conservación de los alimentos

ภาษา

SPA

วันที่

01/03/2010

Release

1.0

รหัส

+3000020EN

คำอธิบาย

Innovative solutions for food storage

ภาษา

ENG

วันที่

01/03/2010

Release

1.0

Success Story

* Entries are ordered by date

รหัส
คำอธิบาย
ภาษา
วันที่ *
Release

รหัส

+402200230

คำอธิบาย

Monitoraggio della temperatura per la qualità del cibo Temperature monitoring for food quality

ภาษา

ENG ITA

วันที่

05/02/2009

Release

1.0
Images
High resolution images

* Entries are ordered by date

รหัส
คำอธิบาย
ภาษา
วันที่ *
Release

รหัส

PH12LWS302-repeater

คำอธิบาย

CAREL Access Point - RC Wireless Router-pulse counter - Router Bridge - Router Sensor EP1 - Wireless sensor - Sensor and protection device

ภาษา

ALL

วันที่

11/03/2022

Release

R.0