easy split
PJEZ*8*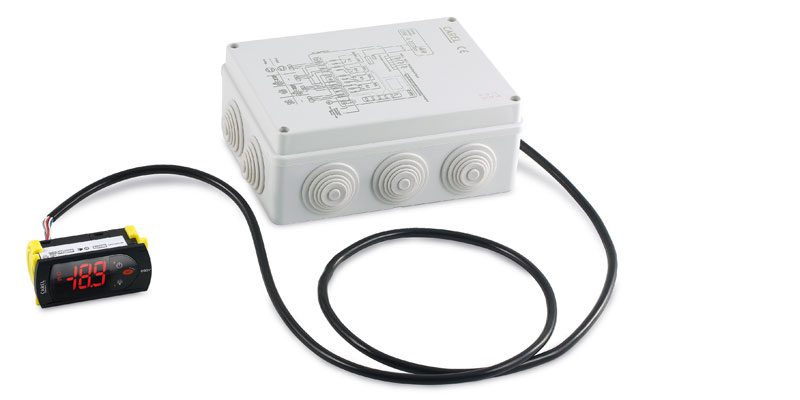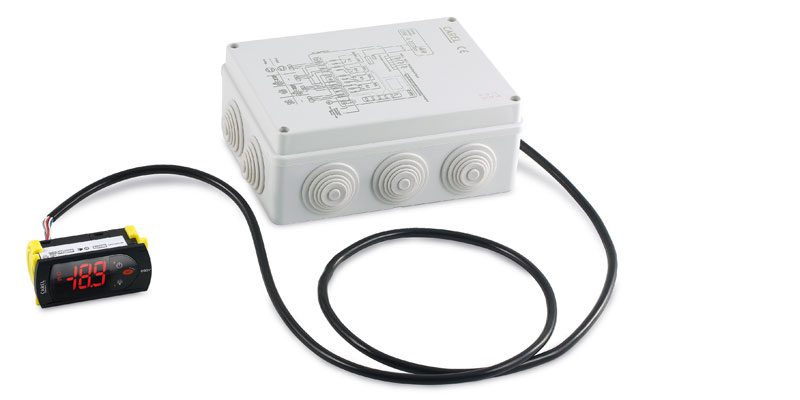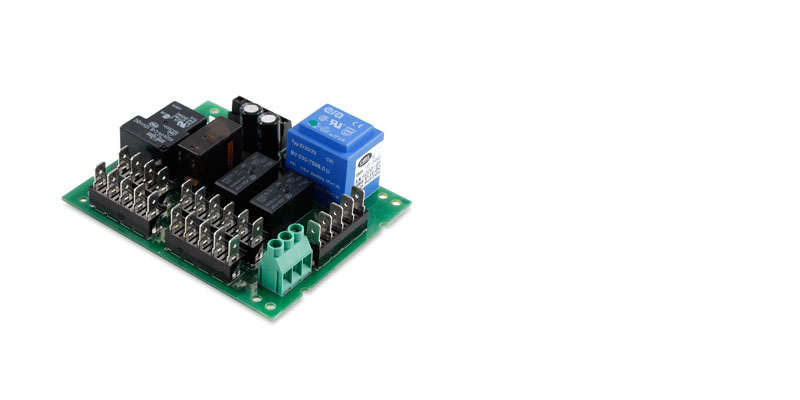 ลักษณะทั่วไป

easy split is the new controller of the easy series for the control of low temperature or normal temperature refrigeration units fitted with inside lighting. The thin user terminal is separated by the power board and is suitable for standard insulation thickness. The easy cabling of the power board is supported by the integrated terminals for loads.

easy split manages up to two compressors, managing delayed activation in parallel or in two steps, including rotation.
Management of the compressor is handled by the 30 A relay, UL certified up to 96 LRA.

Special focus has been placed on Energy Saving, offering the possibility to manage the loads with tried-and-tested operating modes, such as night-time operation and fan management with compressors off. Management of the light associated with the door switch has been extended, differentiating the solutions for cabinets or cold rooms.
เอกสาร
Commercial
Brochure

* Entries are ordered by date

รหัส
คำอธิบาย
ภาษา
วันที่ *
Release

รหัส

+3000011EN

คำอธิบาย

easy split: electronic controller for plug-in refrigeration units

ภาษา

ENG

วันที่

27/03/2019

Release

1.1

รหัส

+3000011IT

คำอธิบาย

easy split: controllo elettronico per unità frigorifere a spina

ภาษา

ITA

วันที่

27/03/2019

Release

1.1

รหัส

+302235478

คำอธิบาย

łatwiejszy z natury

ภาษา

POL

วันที่

27/03/2007

Release

1.0
Images
High resolution images

* Entries are ordered by date

รหัส
คำอธิบาย
ภาษา
วันที่ *
Release

รหัส

PH11LEZ30J-easy-split-complete

คำอธิบาย

CAREL easy split - easy series for display cabinets, showcase and refrigerated cabinets - Refrigeration Parametric Controls

ภาษา

ALL

วันที่

10/03/2022

Release

R.0

รหัส

PH11LEZ30K-easy-split-sheet

คำอธิบาย

CAREL easy split - easy series for display cabinets, showcase and refrigerated cabinets - Refrigeration Parametric Controls

ภาษา

ALL

วันที่

10/03/2022

Release

R.0