ColdWatch
CM*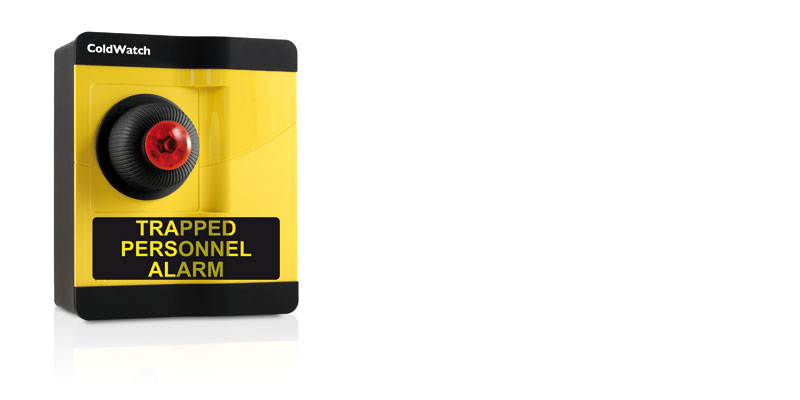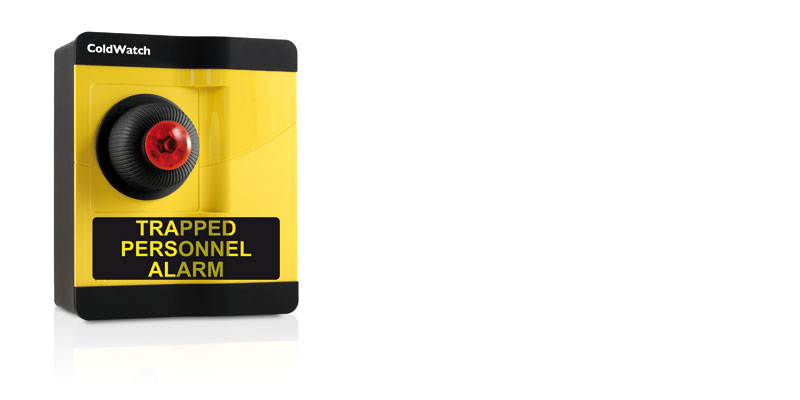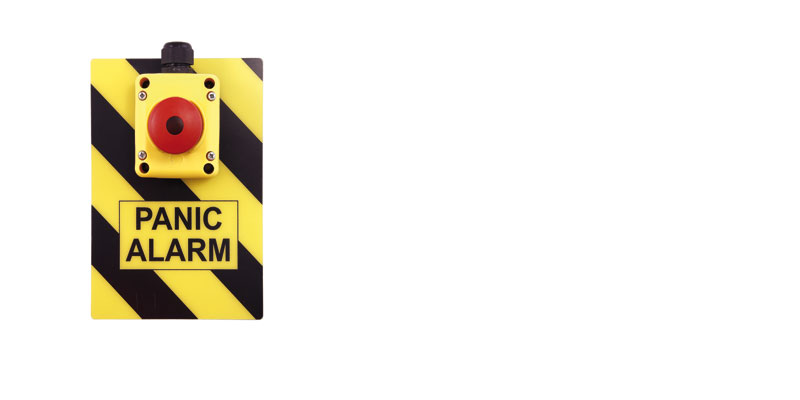 ลักษณะทั่วไป

The trapped personnel alarm kit is a safety system for low temperature cold rooms.
The person trapped inside the cold room can press the emergency button to ask for help, and a siren ensures audible and visible signal outside, where the permanent presence of a person is guaranteed.
This product complies with European standard UNI EN 378-1:2008, Annex D "Protection for people who are inside cold rooms", point 3 "Emergency switch or signal". The annex is limited to cold rooms with a volume of more than 10 m3, operating at sub zero temperature.

The main users are installers and contractors, the main sales channel are wholesalers and distributors.


The kit includes:

Control unit to be fixed outside the cold room (with n.o. alarm relay), provided with siren to alert about alarm.
Back up battery housed inside the control unit, supplies power in the event of blackouts (12Vdc, 10h life time).
Emergency button to be installed inside the cold room. The LEDs that light up the emergency button are permanently on.
เอกสาร
Technical
2D/3D drawings

* Entries are ordered by date

รหัส
คำอธิบาย
ภาษา
วันที่ *
Release

รหัส

2d - 2d Coldwatch.zip

คำอธิบาย

2d - 3d drawings

ภาษา

ALL

วันที่

20/04/2020

Release

R1

Manuals

* Entries are ordered by date

รหัส
คำอธิบาย
ภาษา
วันที่ *
Release

รหัส

+030221141

คำอธิบาย

Quadro elettrico / Electrical panel / Tableau électrique / Manuale di istruzioni per l'installazione, uso e manutenzione / Installation user & maintenance manual / Manuel d'instructions pour l'installation, l'utilisation et l'entretien

ภาษา

ENG FRE ITA

วันที่

27/07/2022

Release

1.0

Technical Leaflets

* Entries are ordered by date

รหัส
คำอธิบาย
ภาษา
วันที่ *
Release

รหัส

+050001907

คำอธิบาย

COLD ROOM ALARM KIT

ภาษา

DUT ENG FRE GER ITA POR SPA

วันที่

11/05/2020

Release

1.2
Commercial
Brochure

* Entries are ordered by date

รหัส
คำอธิบาย
ภาษา
วันที่ *
Release

รหัส

+3000019IT

คำอธิบาย

ColdWatch: kit di emergenza per segnalazione uomo in cella

ภาษา

ITA

วันที่

30/06/2020

Release

3.0

รหัส

+3000019FR

คำอธิบาย

ColdWatch: Kit alarme personne enfermée

ภาษา

FRE

วันที่

30/06/2020

Release

3.0

รหัส

+3000019ES

คำอธิบาย

ColdWatch: kit de emergencia para la señalización de "hombre en la cámara frigorífica"

ภาษา

SPA

วันที่

30/06/2020

Release

3.0

รหัส

+3000019EN

คำอธิบาย

ColdWatch: trapped personnel alarm kit

ภาษา

ENG

วันที่

30/06/2020

Release

3.0

รหัส

+3000019DE

คำอธิบาย

ColdWatch: Personen-Notsignalbausatz für Kühlräume

ภาษา

GER

วันที่

30/06/2020

Release

3.0

รหัส

+3000019PL

คำอธิบาย

ColdWatch alarm człowieka w komorze

ภาษา

POL

วันที่

19/06/2018

Release

2.5

รหัส

+3000019SV

คำอธิบาย

ColdWatch: Instängningslarm

ภาษา

SWE

วันที่

19/03/2015

Release

2.0

รหัส

+3000019PT

คำอธิบาย

ColdWatch: Kit de emergência para sinalizar homem na câmara

ภาษา

POR

วันที่

19/03/2015

Release

2.0

รหัส

+3000019DA

คำอธิบาย

ColdWatch: Indespærringsalarm

ภาษา

DAN

วันที่

19/03/2015

Release

2.0

Other related documentation

* Entries are ordered by date

รหัส
คำอธิบาย
ภาษา
วันที่ *
Release

รหัส

+3000192EN

คำอธิบาย

Cella Range Solutions for cold rooms

ภาษา

ENG

วันที่

02/10/2019

Release

2.0

รหัส

+3000192ES

คำอธิบาย

Cella Range Soluciones para cámaras frigoríficas

ภาษา

SPA

วันที่

02/10/2019

Release

2.0

รหัส

+3000192DE

คำอธิบาย

Cella Range Lösungen für Kühlräume

ภาษา

GER

วันที่

02/10/2019

Release

2.0

รหัส

+3000192IT

คำอธิบาย

Cella Range Soluzioni per celle frigorifere

ภาษา

ITA

วันที่

02/10/2019

Release

2.0