Power module 1PH & 3PH
WM00P000* & WT00*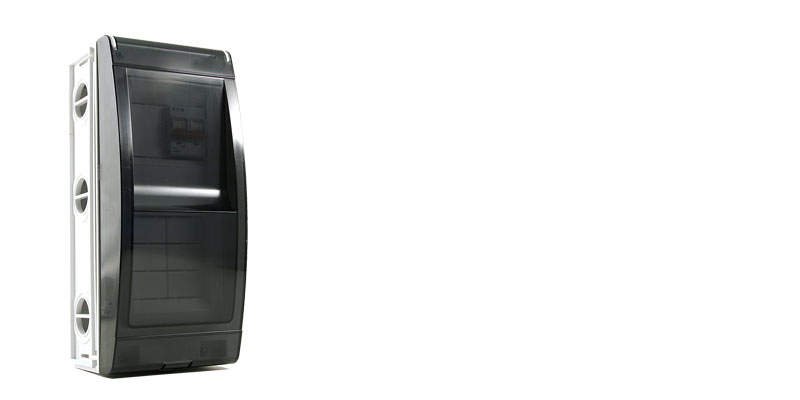 ลักษณะทั่วไป

Power module is an additional module used to expand the application range of the controller, such as increase load power management, drive three-phase loads or add protection devices, thanks to the modular mechanical concept, available for both UltraCella and SmartCella.
The module can be mounted directly on a DIN rail or pre-assembled for wall mounting, thanks to special plastic inserts and three wide bypass holes for convenient and safe wiring, while guaranteeing IP65 on the complete enclosure.

Power module 1PH is an add-on expansion module. It is easy to assembly and connect, and increases the potential of UltraCella and SmartCella in accordance with requested cooling capacity, defrost or fan power.
Single-phase version with protection via residual-current circuit breaker and an additional 3HP (30A) relay.
Also available is a model with free space in the bottom half of the box to allow installers to add electro-mechanical devices based on their application.

Similar to the single-phase version, Power module 3PH is on the other hand the add-on expansion module for managing one or two three-phase loads, such as defrost heaters up to 11 kW and fans up to 4 kW.
Load protection is assured by a 4 pole circuit breaker (granting reliability and faster power supply restart) with the possibility to connect an auxiliary defrost thermostatic switch and Klixon for the evaporator fan. An additional fuse is provided to protect the UltraCella and SmartCella main power supply line.

เอกสาร
Commercial
Other related documentation

* Entries are ordered by date

รหัส
คำอธิบาย
ภาษา
วันที่ *
Release

รหัส

+3000192IT

คำอธิบาย

Cella Range Soluzioni per celle frigorifere

ภาษา

ITA

วันที่

02/10/2019

Release

2.0

รหัส

+3000192ES

คำอธิบาย

Cella Range Soluciones para cámaras frigoríficas

ภาษา

SPA

วันที่

02/10/2019

Release

2.0

รหัส

+3000192DE

คำอธิบาย

Cella Range Lösungen für Kühlräume

ภาษา

GER

วันที่

02/10/2019

Release

2.0

รหัส

+3000192EN

คำอธิบาย

Cella Range Solutions for cold rooms

ภาษา

ENG

วันที่

02/10/2019

Release

2.0