Compressor racks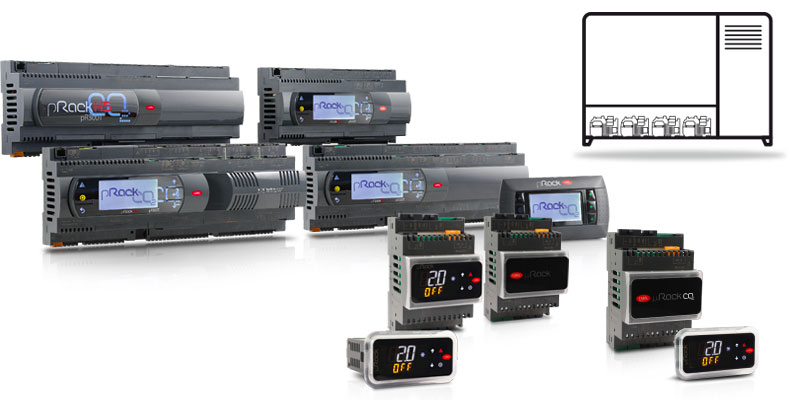 ลักษณะทั่วไป

CAREL offers a complete range of controllers for compressor racks. There is a controller to suit every size of system:

uRack for smaller and simple racks;
pRack pR100 and pR100T for small to medium-sized racks;
pRack pR300 and pR300T for larger and more complex compressor racks.

The range is enhanced by the high-efficiency MultiDC solutions, highly-modular compact compressor racks for small and medium-sized supermarkets, and the advanced EmJ system, which uses modulating vapour ejectors to maximise the efficiency of CO2 systems, even in hot climates.

All CAREL solutions for compressor racks share a number of common features:

Flexibility in serving various applications, through versatile hardware and software compatible with the main market standards;
ease of use, with clear and intuitive user interfaces;
innovative control algorithms focused on saving energy.

เพิ่ม

Very easy to use

Self-configuration wizards and easy menu navigation minimise commissioning and service times.

Complete range for every food retail application

One device only that meets the needs of both small and large refrigeration systems.

High efficiency solutions

The range offers several possibilities to increase the efficiency and reduce the overall energy consumption of a refrigeration system.