Unit for compressor rack management
CMPRCK*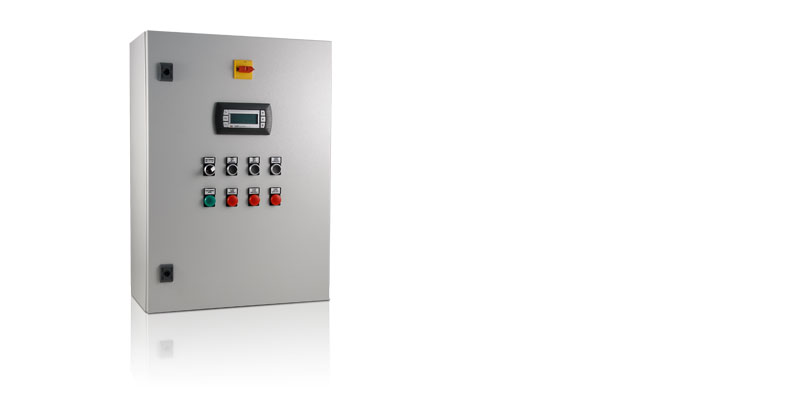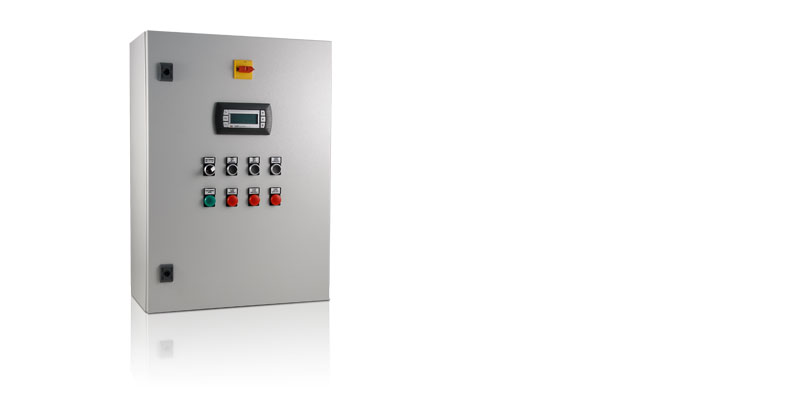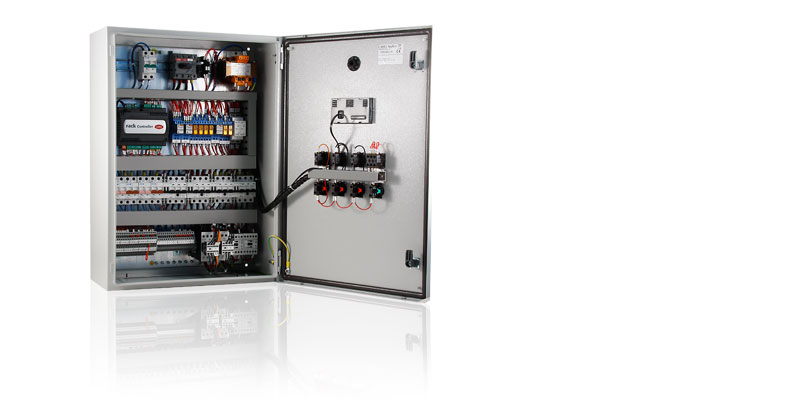 ลักษณะทั่วไป

The compressor rack series controllers can manage racks with a maximum of two compressors. One of the compressors is fixed speed and the other chosen between fixed speed or variable speed with inverter. Based on the model, 2 to 5 three phase fans for the condensing unit can be managed. The entire series also allows the supply and management of the fans for extracting heat from the compressor head and the heaters on the compressor oil sumps in order to offer an overall solution for managing small compressor racks.

The cases, available in different sizes based on compressor power and the number of condensing fans managed, use 15/10 thick RAL painted steel plate, with 20/10 thick galvanised steel wiring plates, a door with reversible opening and two safety closures and continuous gasket and a specially sized cable entry plate located on the bottom of the case. Upon request, the electrical panel can be supplied with cable glands large enough for cable entry. Each case is equipped with its own wall installation kit with holes already in place on the back. The main panel disconnect switch is located on the inside door with control from the front using a rotating handle. In the same manner, the user interface is located on the inside door along with the switches and signal lights for operating conditions and alarms.

The wiring diagrams are prepared in order to manage the standard safety chain linked to compressors and pressure switches. Upon request the panel can be supplied sized for the management of different compressor and condenser fan power ratings.
เอกสาร
Technical
Manuals

* Entries are ordered by date

รหัส
คำอธิบาย
ภาษา
วันที่ *
Release

รหัส

+030221141

คำอธิบาย

Quadro elettrico / Electrical panel / Tableau électrique / Manuale di istruzioni per l'installazione, uso e manutenzione / Installation user & maintenance manual / Manuel d'instructions pour l'installation, l'utilisation et l'entretien

ภาษา

ENG FRE ITA

วันที่

27/07/2022

Release

1.0
Images
High resolution images

* Entries are ordered by date

รหัส
คำอธิบาย
ภาษา
วันที่ *
Release

รหัส

PH12LQU30J_pRACK-electrical-panel

คำอธิบาย

CAREL Unit for compressor rack management - Electrical panel for compressor racks - Powersolutions

ภาษา

ALL

วันที่

28/03/2022

Release

R.0

รหัส

PH12LQU30K_pRACK-electrical-panel-open

คำอธิบาย

CAREL Unit for compressor rack management - Electrical panel for compressor racks - Powersolutions

ภาษา

ALL

วันที่

28/03/2022

Release

R.0