Electrical panel for speed and capacity control in heat exchangers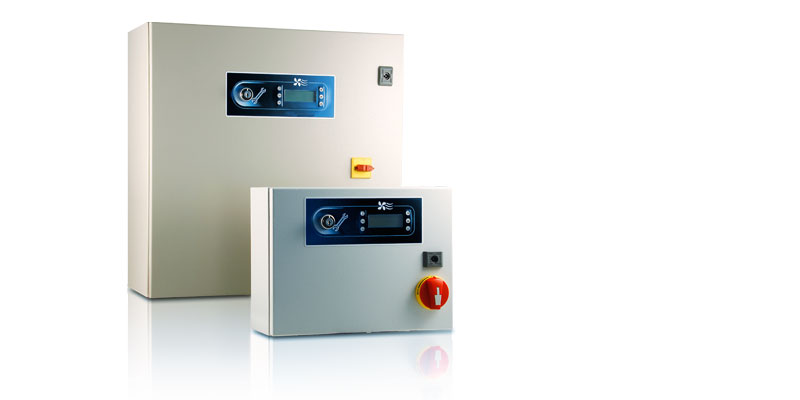 ลักษณะทั่วไป

Heat exchangers in general, whether for air/air applications or air/water applications (i.e., condensers), have considerable weight in terms of efficiency and energy yield. This device is essential for correct design of the chiller cycle, and must be properly managed, therefore requiring electronic control. The advent of electronically controlled brushless motors allows finer control and noise reduction.
CAREL offers a series of programmable controllers (pCO) that can manage these loads via a serial connection, thus reducing space, wiring and installation complexity in general, allowing the management of a large amount of information in real time and rapid intervention in the event of anomalies or failures.

This is not the only option to satisfy the market: CAREL completes the offering with a range of inverters, and is thus able to meet all customer needs. Integrated either into the panel or part of an overall solution, this represents a complete, unique, high value package that allows standardisation, cost reduction and new items to complete our customers' catalogues. They will thus be able to supply their excellent products with new, high-tech solutions. There are different types of heat exchangers used, and CAREL is able to offer dedicated solutions for each application and need based on available space, loads, types of motors used and, therefore, the control required.

CAREL is certified by the main international names in the ventilation industry. The pCO controller, the heart of the control system, has software modules for managing brushless fans, capable of taking advantage of the performance offered by fan manufacturers. Modbus serial communication allows easy and complete interfacing with actuators, simplifies their wiring and reduces the space used. The control panel is smaller thanks to the lower number of electromechanical components, as electromagnetic switches are no longer necessary for power control.