powerbox
PBOX*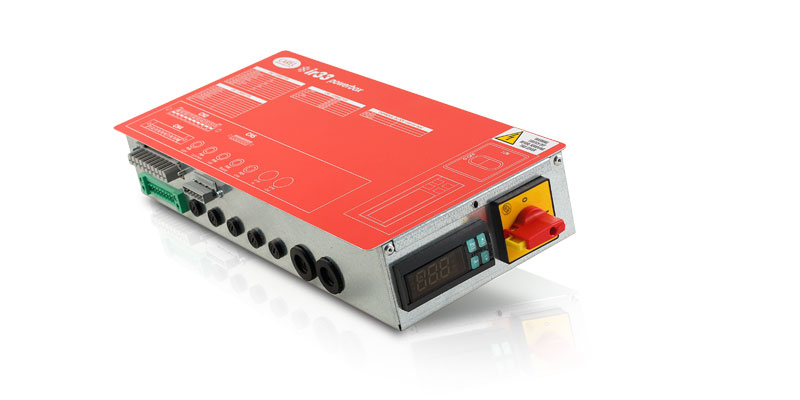 ลักษณะทั่วไป

powerBox is housed inside an unpainted 15/10 galvanised steel case, while the cover, also 15/10 sheet metal, is attached using threaded screws. Rotary main switch with yellow/red handle and control from the side. All of the wiring with the internal circuitry is performed using panel feedthrough connections sized specifically for supplying the power circuit and auxiliary circuit. The external connection kit can be supplied on its own or included with powerBox.

The relay outputs are protected with bayonet fuses and single phase push button circuit breakers, both panel feed-through connections on the same side as the connectors, which can easily be inspected and replaced. The adhesive wiring diagram is located on the inside wall of the cover and offers immediate help. On the outside surface of the cover is a sticker showing details of the connectors and individual pins in order to make installation easy, quick and error-free, also avoding the need for installers to work inside the panel.

This product offers a great deal of customisation possibilities in terms of dimensions and shape of the cases, type and power of the units to be managed, CAREL electronic controller model and sticker customisation.
เอกสาร
Technical
Manuals

* Entries are ordered by date

รหัส
คำอธิบาย
ภาษา
วันที่ *
Release

รหัส

+030221141

คำอธิบาย

Quadro elettrico / Electrical panel / Tableau électrique / Manuale di istruzioni per l'installazione, uso e manutenzione / Installation user & maintenance manual / Manuel d'instructions pour l'installation, l'utilisation et l'entretien

ภาษา

ENG FRE ITA

วันที่

27/07/2022

Release

1.0
Images
High resolution images

* Entries are ordered by date

รหัส
คำอธิบาย
ภาษา
วันที่ *
Release

รหัส

PH12LQU30E-ir33-powerbox

คำอธิบาย

CAREL powerbox - Electrical panel for display cases - Powersolutions

ภาษา

ALL

วันที่

28/03/2022

Release

R.0