Konnex card
PCOSxxKXB0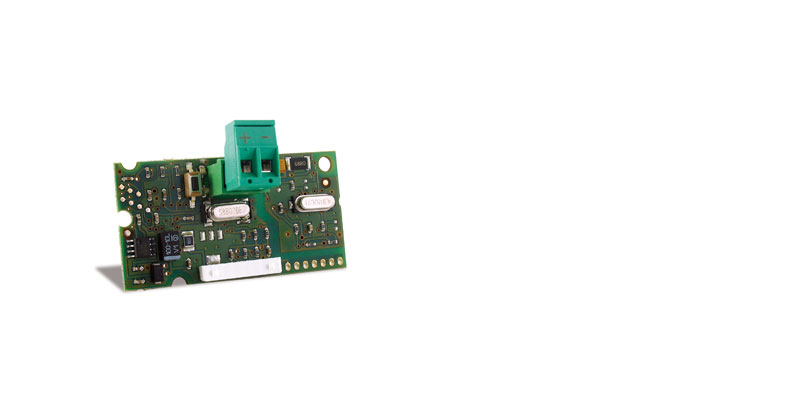 ลักษณะทั่วไป

The Konnex card is used to interface the pCO Sistema and the Edrofan card to networks that use the KNX/EIB protocol in HVAC applications.



Konnex (KNX/EIB) is a widely-used communication protocol in building automation and home automation. Reference website: konnex.org





The Konnex BMS card is compatible with the entire range of pCOSistema controllers that feature a BMS card slot: Supernode, pCOXs, pCO1, pCO3, pCO5 Compact, pCO5, pCO5+, as well as with the Edrofan card.
เอกสาร
Technical
Manuals

* Entries are ordered by date

รหัส
คำอธิบาย
ภาษา
วันที่ *
Release

รหัส

+030220326

คำอธิบาย

Scheda KNX / KNX card

ภาษา

ENG ITA

วันที่

13/05/2021

Release

1.2

รหัส

+030220325

คำอธิบาย

Scheda seriale Konnex

ภาษา

ENG ITA

วันที่

14/02/2013

Release

1.2

Technical Leaflets

* Entries are ordered by date

รหัส
คำอธิบาย
ภาษา
วันที่ *
Release

รหัส

+050000772

คำอธิบาย

PCOS**KXN0 Scheda KNX per pCO, c.pCO ed e-drofan / KNX board for pCO, c.pCO and e-drofan

ภาษา

ENG ITA

วันที่

02/05/2017

Release

1.0

รหัส

+050000770

คำอธิบาย

PCOS**KXB0, PCOS00KXF0 Scheda KONNEX per pCOXS/pCO1/pCO3/e-drofan - KONNEX board for pCOXS/pCO1/pCO3/e-drofan

ภาษา

ENG ITA

วันที่

25/02/2016

Release

1.3