MasterCella series NA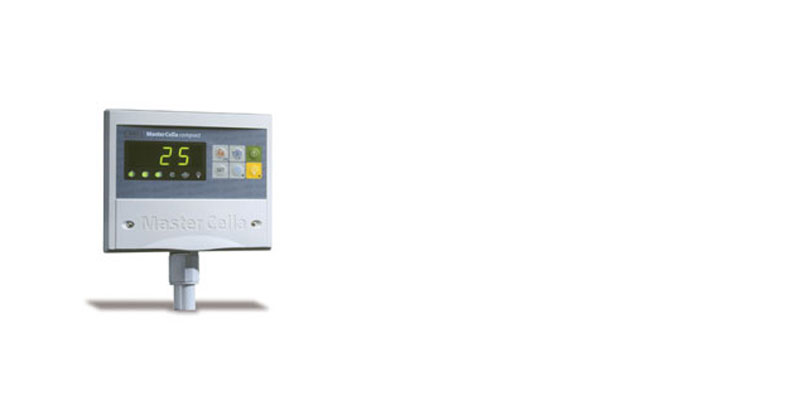 ลักษณะทั่วไป

MasterCella represents the complete electronic solution for single-phase/ three-phase, static or ventilated cold rooms. It directly manages single-phase units with compressor of up to 2 Hp.
The powerful relays also allow the control of the other actuators: evaporator fans, defrost, lights, alarm relay and auxiliary output. The high index of protection - IP65 - means that MasterCella can also be installed in particularly humid environments.
The case can be installed directly on the wall at the front of the cold room. The electrical wiring is simplified by the access door on the front panel. MasterCella can be connected to CAREL supervisor systems.

เพิ่ม

Simple and complete user interface: large easy-to-read LED display, signalling of the status of the installation, user-friendly ergonomic keypad.
Possibility of programming by remote control.
Panel and/or wall installation.
HACCP compliance
Product certification : MasterCella series fitted with the standard Carel NTC probe is compliant, as required by EC regulation 37/2005 of 12 January 2005, with standard EN13485 on thermometers for measuring the air temperature in applications on units for the conservation and sale of refrigerated, frozen and deep-frozen food and ice cream.