Webgate (NA)
WEBGxx00B0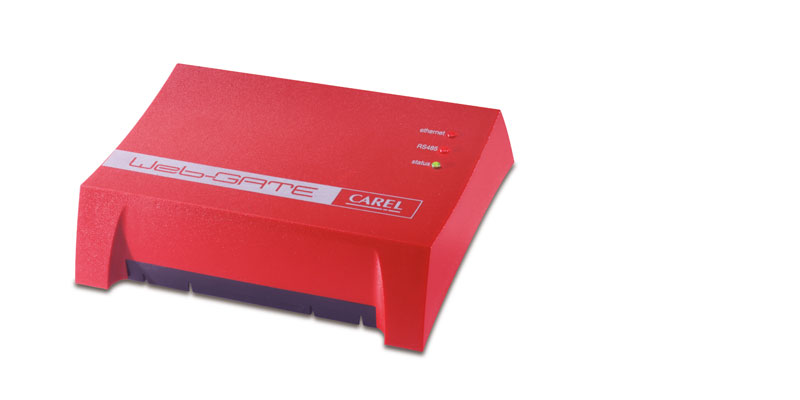 ลักษณะทั่วไป

Webgate used to interface CAREL controllers that communicate over RS485 networks using the CAREL proprietary protocol to Ethernet™-TCP/IP networks. The protocols made available by Webgate on the TCP/IP network are HTTP and SNMP (Simple Network Management Protocol).

When using the HTTP protocol, users can display and set system parameters using a web browser as the interface. The web pages (HTML) loaded on Webgate need to developed and loaded in accordance with the features of the specific system for management of the data arriving from instruments via the CAREL RS485 network, using standard software tools.
When using the SNMP protocol, the data arriving from the instruments connected in a CAREL RS485 network are shared with a local or remote supervisor for processing as desired.
เอกสาร
Technical
Technical Leaflets

* Entries are ordered by date

รหัส
คำอธิบาย
ภาษา
วันที่ *
Release

รหัส

+050002720

คำอธิบาย

WEBG0000B0 - Gateway Ethernet-RS485 / Embedded Ethernet-RS485 Gateway

ภาษา

ENG ITA

วันที่

28/09/2005

Release

1.3

รหัส

+050002721

คำอธิบาย

WEBG0000B0 - Gateway Ethernet-RS485 / Porte d'accès Ethernet-RS485

ภาษา

FRE GER SPA

วันที่

28/09/2005

Release

1.3
Commercial
Brochure

* Entries are ordered by date

รหัส
คำอธิบาย
ภาษา
วันที่ *
Release

รหัส

+302238150

คำอธิบาย

Web-gate

ภาษา

ITA

วันที่

08/05/2002

Release

1.0

รหัส

+302238151

คำอธิบาย

Web-gate

ภาษา

ENG

วันที่

08/05/2002

Release

1.0