acqua
HYPA*1*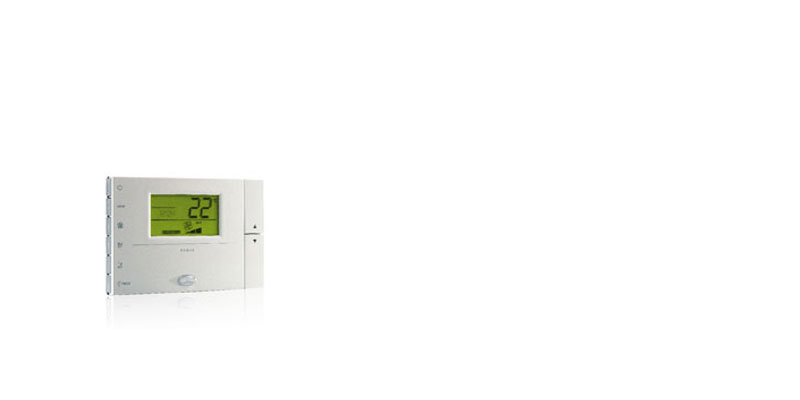 ลักษณะทั่วไป

The user interface for the e-dronic system is the remote acqua terminal, or alternatively the remote control.
The terminal has a liquid crystal display that makes operation simple and userfriendly, enhanced by a series of icons that simplify the reading of the data displayed.
The acqua terminal, moreover, has 8 buttons for quick access to most of the configuration functions. Its simple and functional appearance makes it readily suited to any environment.
CAREL has focused great attention on the aesthetics of the product, given its probable use in the home and shops.
เอกสาร
Technical
Manuals

* Entries are ordered by date

รหัส
คำอธิบาย
ภาษา
วันที่ *
Release

รหัส

+030220855

คำอธิบาย

Carel EASY NET:easy way ACQUA commissioning tool

ภาษา

ENG ITA

วันที่

02/09/2008

Release

1.0

Technical Leaflets

* Entries are ordered by date

รหัส
คำอธิบาย
ภาษา
วันที่ *
Release

รหัส

+050000158

คำอธิบาย

HYPA****** ACQUA Terminale remoto per unità fan coil - fan tile - CTA / Remote fan coil - fan tile - AHU terminal

ภาษา

ENG ITA

วันที่

21/05/2009

Release

1.2

รหัส

+050002870

คำอธิบาย

MCH200000*: μC2 Dispositivo elettronico per controllo di chiller a 2/4 compressori (mono e bicircuito) / Electronic controller for chillers with 2/4 compressors (one and two circuits)

ภาษา

ENG ITA

วันที่

17/11/2005

Release

1.3