E3V-A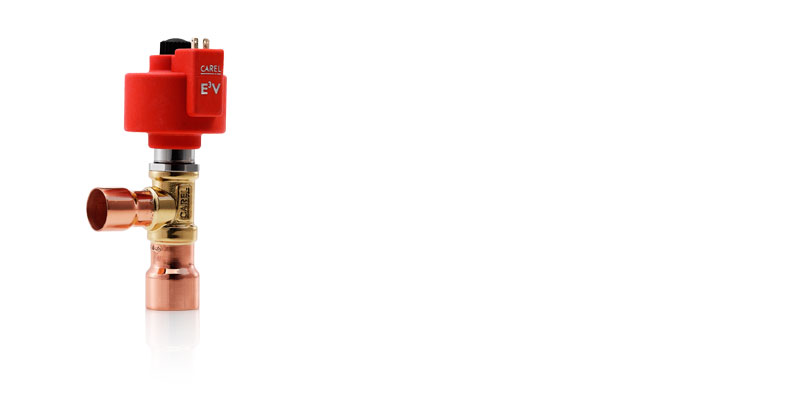 ลักษณะทั่วไป

The CAREL E3V electronic expansion valves cover a range of cooling capacities up to 180kW, and represent the Carel solution for medium-capacity valves.
The E3V has been designed with special care to the minimum details, so as to ensure a wide control capacity and at the same time guarantee high reliability with fluid flow in both directions: the latter feature is especially useful and advantageous for heat pump applications.
This product has been designed to be installed as the expansion valve in refrigerant circuits, and uses a pressure probe and temperature probe to calculate superheat, which is used as the control signal.

The E3V-A, available in three different sizes (45, 55, 65), is considered the "standard" version of the E3V series; complete with 36 ohm two-pole motor, this has been designed for air-conditioning and refrigeration applications. The product will be placed out of production starting November 2014 and will be replaced by the brand-new E3V-Smart.
เอกสาร
Commercial
Brochure

* Entries are ordered by date

รหัส
คำอธิบาย
ภาษา
วันที่ *
Release

รหัส

+3000021ZH

คำอธิบาย

高效机组的集成解决方案

ภาษา

CHI

วันที่

01/03/2010

Release

1.0