Monophase Energy meter
MT100D2100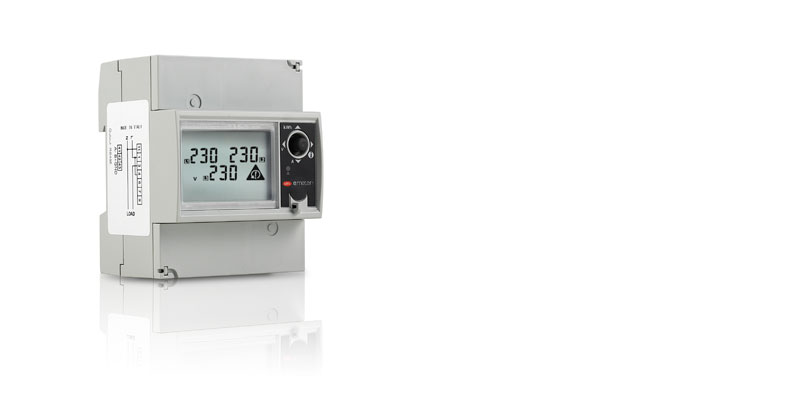 ลักษณะทั่วไป

Mono-phase energy meter with built-in configuration joystick and LCD data displaying; particularly indicated for active and reactive energy metering and for cost allocation.
Housing for DIN-rail mounting with IP50 (front) protection degree.
Direct connection up to 65A. Moreover the meter is provided with one pulsating output proportional to the active energy being measured.
เอกสาร
Commercial
Brochure

* Entries are ordered by date

รหัส
คำอธิบาย
ภาษา
วันที่ *
Release

รหัส

+3000055PT

คำอธิบาย

medidores de energia aparelhos para a análise dos consumos elétricos

ภาษา

POR

วันที่

09/05/2017

Release

1.1

รหัส

+3000055IT

คำอธิบาย

misuratori di energia: strumenti per l'analisi dei consumi elettrici

ภาษา

ITA

วันที่

09/05/2016

Release

1.1

รหัส

+3000055FR

คำอธิบาย

Compteurs d'énergie: Instruments d'analyse de la consommation électrique

ภาษา

FRE

วันที่

09/05/2016

Release

1.1

รหัส

+3000055EN

คำอธิบาย

Energy Meters: instruments for analysis of power consumption

ภาษา

ENG

วันที่

09/05/2016

Release

1.1