powersplit NA
PSB*/PST*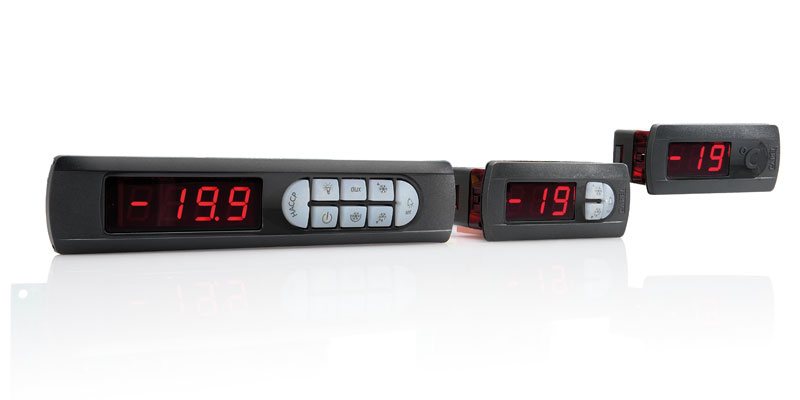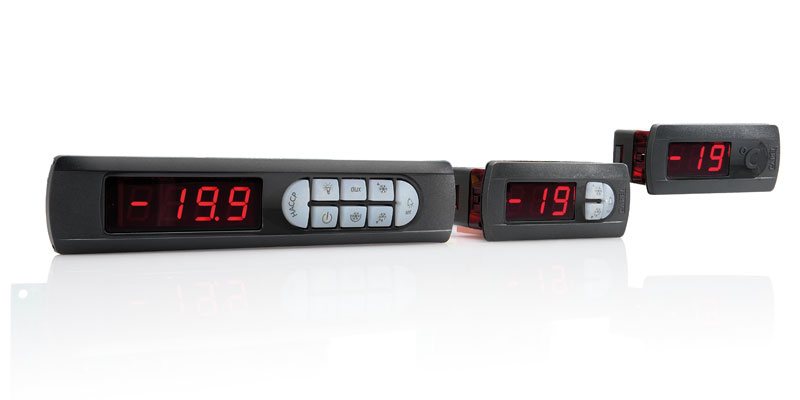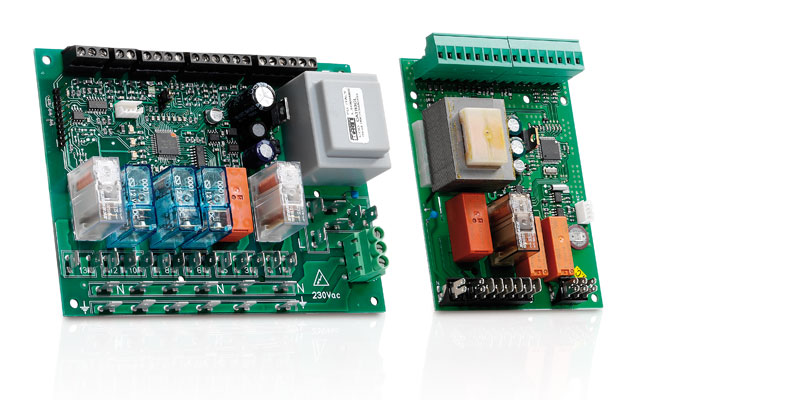 ลักษณะทั่วไป

powersplit is a control for multiplexed display cases equipped with on-board compressor.


It is designed to allow for a reduction of the wirings and of the related power components; the power board has been designed to eliminate the support terminal block.




The range consists of a 4 or 6-relay power board with clock (optional) and optical sensor for light detection, with terminal for separate user terminal. The user terminals are available in small format (drill template 29x71mm) and large format (drill template 138,5x23mm).




The models equipped with clock can guarantee the control of the preserved food temperature according to the requirements of the HACCP directive.




Powersplit allows for the control of multiplexed defrosting (up to 6 units), thanks to the local LAN network, interconnecting serially the power boards. In addition to defrosting, thanks to the local network you can also centralize the controls and alarms.





EN 13485, air, S,A,1, -30°C +30°C




The ir33 series, equipped with standard Carel NTC probe, meets the specifications of the EN 13485 standard (thermometers for measuring the air temperature for applications on storage and distribution units for chilled, frozen, deep-frozen/quick-frozen food and ice cream) set as mandatory for the storage of frozen and deep frozen food by the EC Regulation 37/2005 of January 12, 2005.
เอกสาร
Technical
Certificates

* Entries are ordered by date

รหัส
คำอธิบาย
ภาษา
วันที่ *
Release

รหัส

cert_UR PSB

คำอธิบาย

PSB*: UR certification

ภาษา

ENG FRE GER ITA POR SPA

วันที่

17/09/2003

Release

Manuals

* Entries are ordered by date

รหัส
คำอธิบาย
ภาษา
วันที่ *
Release

รหัส

+030220320

คำอธิบาย

powersplit/powersplit small: Manuale d'uso/ User manual

ภาษา

ENG ITA

วันที่

10/06/2009

Release

2.2

Technical Leaflets

* Entries are ordered by date

รหัส
คำอธิบาย
ภาษา
วันที่ *
Release

รหัส

+050003810

คำอธิบาย

powersplit

ภาษา

ENG GER ITA

วันที่

10/06/2009

Release

1.4

รหัส

+050003811

คำอธิบาย

powersplit

ภาษา

FRE POR SPA

วันที่

10/06/2009

Release

1.4

รหัส

+050003920

คำอธิบาย

Terminali PST e IR/ PST and IR repeaters

ภาษา

ENG ITA

วันที่

10/06/2009

Release

2.1

รหัส

+050003922

คำอธิบาย

Terminali PLD/PLD terminals

ภาษา

ENG ITA

วันที่

07/09/2005

Release

1.0

รหัส

+050003812

คำอธิบาย

powersplit - PSBOT00000 Modifiche ed aggiunte al fg. istr. +050003810 / Modifications and additions to tech. leaflet +050003810

ภาษา

ENG ITA

วันที่

29/10/2003

Release

1.0
Commercial
Brochure

* Entries are ordered by date

รหัส
คำอธิบาย
ภาษา
วันที่ *
Release

รหัส

+302235330

คำอธิบาย

bar pasticcerie: il freddo sotto controllo

ภาษา

ITA

วันที่

01/10/2005

Release

1.0

รหัส

+302240360

คำอธิบาย

powersplit ...the network evolution!

ภาษา

ITA

วันที่

01/03/2004

Release

2.0

รหัส

+302240361

คำอธิบาย

powersplit ...the network evolution!

ภาษา

ENG

วันที่

01/03/2004

Release

2.0