easy way
EW**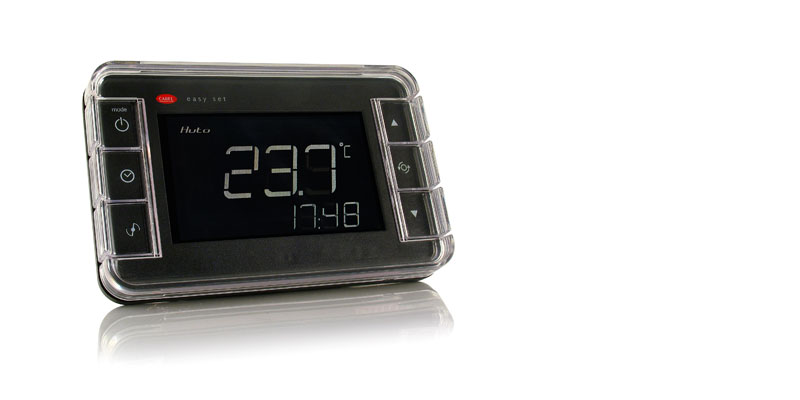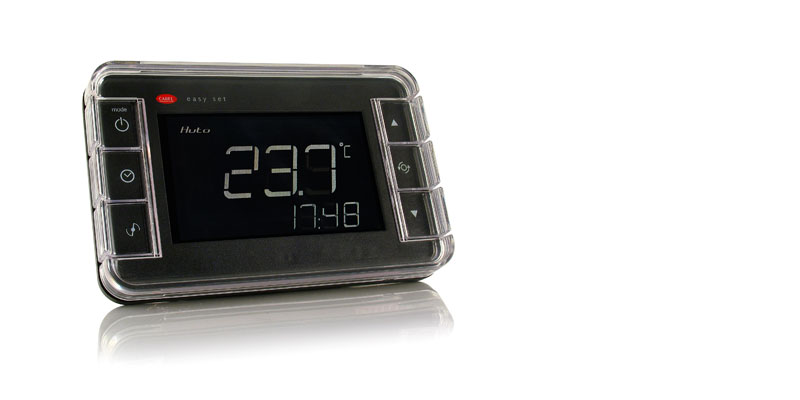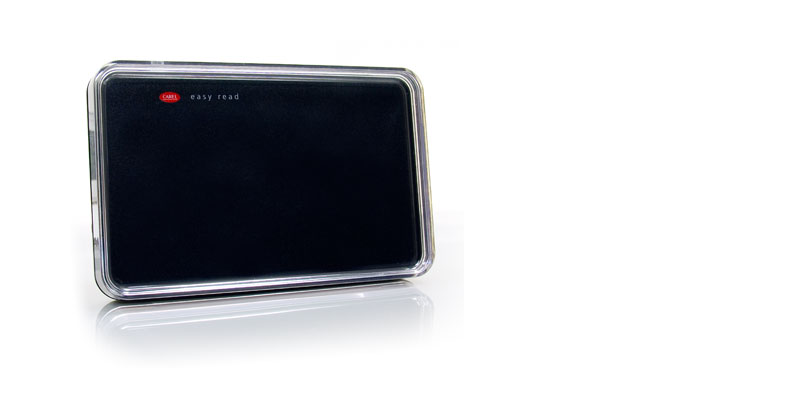 ลักษณะทั่วไป

The Easyway system comprises four elements:

The Access Point, which allows communication between devices using the CAREL RS485 protocol (pCO sistema, PlantVisor) and the EasySet terminals, EasyReader sensors or other repeaters.

The EasySet terminal, which measures the room temperature and - depending on the model - humidity, is used to set certain parameters, such as the temperature and humidity set points, the operating mode and time bands, and send the data to the Access Point.

The EasyRead sensor, which sends the Access Point the temperature and humidity readings, depending on the chosen model.

The Repeater, which is used to communicate with the terminals and sensors, or other repeaters, and send the data to Access Points located too far away to receive the signal. The Repeater therefore relays the signal between devices located in the room and the Access Point, when distances are too high for correct reception.




The "Easyway" system can be marketed in all European Union countries. For all other countries, check the legislation in force with regards to the radio specifications.
เอกสาร
Technical
Manuals

* Entries are ordered by date

รหัส
คำอธิบาย
ภาษา
วันที่ *
Release

รหัส

+030220841

คำอธิบาย

easy way aria

ภาษา

ENG

วันที่

27/07/2009

Release

1.1

รหัส

+030220840

คำอธิบาย

easy way aria

ภาษา

ITA

วันที่

27/07/2009

Release

1.1

รหัส

+030220845

คำอธิบาย

easy way acqua

ภาษา

ENG ITA

วันที่

26/11/2008

Release

1.0

Technical Leaflets

* Entries are ordered by date

รหัส
คำอธิบาย
ภาษา
วันที่ *
Release

รหัส

+050001311

คำอธิบาย

+050001311 - rel. 2.0 date 24.02.2009 Access Point, communication with EasyWay system wireless Terminals/Sensors

ภาษา

ENG FRE GER RUS SPA

วันที่

24/02/2009

Release

2.0

รหัส

+050001310

คำอธิบาย

Access Point, communication with EasyWay system wireless Terminals/Sensors

ภาษา

ENG ITA

วันที่

24/02/2009

Release

2.0

รหัส

+050001318

คำอธิบาย

Повторитель радиосигналов между точкой доступа и системой беспроводных датчиков EasyWay / Radio signal repeater between Access Point and EasyWay system wireless Terminals/Sensors

ภาษา

ENG RUS

วันที่

13/09/2007

Release

1.0

รหัส

+050001320

คำอธิบาย

easy read sensore wireless di temperatura ed umidità/easy read wireless temperature and humidity sensor

ภาษา

ENG ITA

วันที่

13/09/2007

Release

1.0

รหัส

+050001315

คำอธิบาย

Ripetitore di segnale radio tra Access Point e Terminali/Sonde wireless del sistema Easy Way / Radio signal repeater between Access Point and EasyWay system wireless Terminals/Sensor

ภาษา

ENG ITA

วันที่

13/09/2007

Release

1.0
Commercial
Brochure

* Entries are ordered by date

รหัส
คำอธิบาย
ภาษา
วันที่ *
Release

รหัส

+3000034EN

คำอธิบาย

rTM SE system wireless transmission for RS485 Modbus® serial communication

ภาษา

ENG

วันที่

11/02/2011

Release

1.0

รหัส

+3000034IT

คำอธิบาย

rTM SE sistema trasmissione wireless per comunicazione seriale RS485 Modbus®

ภาษา

ITA

วันที่

11/02/2011

Release

1.0

รหัส

+302239481

คำอธิบาย

easy way: Wireless integrated solutions for climatic optimized control

ภาษา

ENG

วันที่

01/10/2006

Release

1.0

รหัส

+302239480

คำอธิบาย

Easy Way: Soluzioni integrate wireless per il controllo climatico ottimizzato

ภาษา

ITA

วันที่

01/10/2006

Release

1.0