DC Cella Split
Design your own innovative cold room solution
CAREL can provide DC Cella Split technology to partners and customers who want to enhance their own cold room offering with additional benefits, such as maximum system usability, optimal food preservation, high performance and energy saving.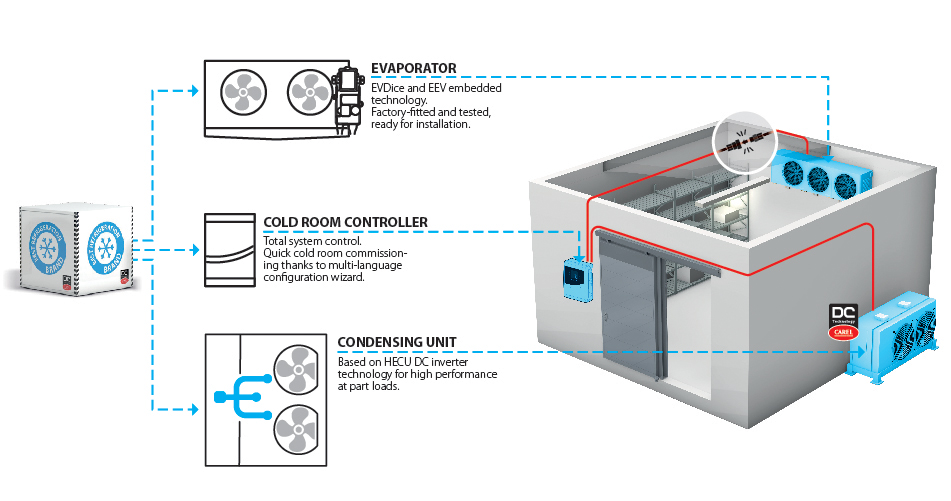 DC Cella Split is an all-in-one, tailor-made cold room system, for both CO2 or HFC/HFO applications, with the ease of use typical of a home air-conditioner.
Starting from the customer's know how & value proposition and co-designed in partnership, DC Cella Split leverages CAREL's breakthrough technology, including DC inverters (HECU) and modulating electronic expansion valves (EVD ice + EEV) to create a powerful and easy-to-use cold room controller (based on UltraCella technology) that also acts as system interface and coordinator.
The result is a state-of-the-art cold room system, featuring constant temperature, preservation of the value of stored products, up to 25% energy savings, advanced remote monitoring capabilities, noise reduction, extreme usability and all the other benefits of CO2 and DC technology, in a simple and usable solution, OUT OF THE BOX.

Cold room installation and commissioning times are slashed by 30%, thanks to an evaporator with factory-fitted embedded EEV technology, error-proof quick-connection cables, and flexible and ready-to-use three-phase power solutions, with the speed and accuracy of EEV setup and fast temperature pulldown.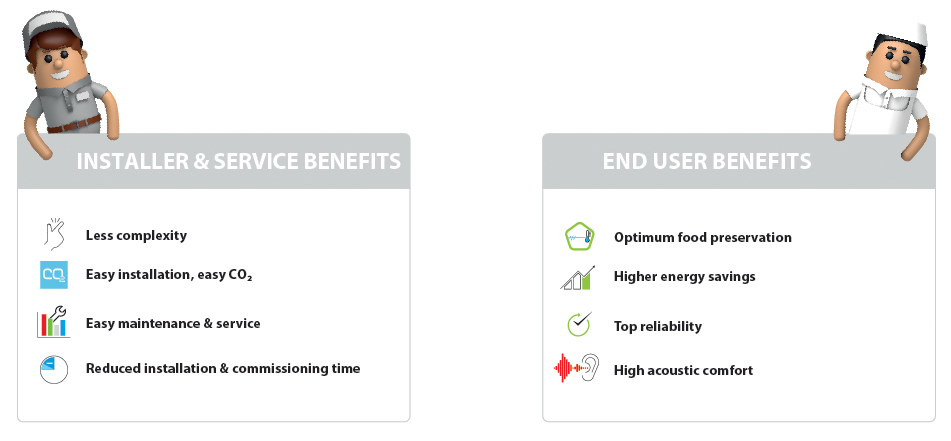 Check out the CAREL channel on YouTube for additional information on DC Cella Split and its benefits: