Efficiency and performance, naturally connected

HEEZ solution...
...for best in class coolers
No-compromise efficiency and performance
These are the main strengths of Heez, the result of continuous modulation of the variable-capacity rotary compressors (DC inverter), extremely high performance technology that CAREL has for the first time made available to the refrigerated merchandiser segment. DC rotary technology in fact ensures the highest energy performance due to the very wide range of modulation, as well as high reliability and stability, lower noise and more compact dimensions.Heez is therefore the response to the challenges that the industry will have to face in the near future in terms of reducing environmental impact and running costs, while still guaranteeing the required performance. In fact it is fundamental for drinks and similar products to be at the ideal temperature for sale at all times, meaning rapid cooling when opening the store or the bottle cooler, or when restocking the cooler. In addition to guaranteeing such high performance, Heez can ensure results in terms of energy savings that easily exceed the current market benchmarks and indeed anticipate future standards, using a natural refrigerant - propane - to achieve true natural efficiency.
Heez control solution can be applied to both glass door merchandisers and open front coolers.
Solution components
Heez user interface

NFC and optional Bluetooth;
Extensive customisation options;
Backlight buttons and multicolour icons.

EEV stepper valve

Equipercentile continuous modulation;
Top performance during temperature pull down;
Compressor safety functions.

EC variable speed fans

High efficiency modulation;
Top performance during temperature pull down;
Low noise.
Heez controller

All in one DC inverter control solution;
Built in EEV driver;
Direct 310V DC bus and AC modulation for EC fans;
No need for voltage stabiliser with exended voltage range.

R290 DC Inverter Rotary compressor

Wide modulation range for efficiency and performance;
Easy & fast adoption;
Low noise and vibrations;
Compact dimensions.

Exclusively designed by QINGAN based on CAREL's specifications.
Benefits
Incredible energy and pull-down performance

The extensive modulation ensured by the Heez control solution achieves significant results both in terms of energy performance and pull-down.
In particular, rotary DC inverter technology significantly reduces both ON-OFF cycles in steady-state operation and slashes pull-down times due to the high motor operating speed. Control algorithms allow synchronised operation of the compressor, stepper valve and variable-speed fans, so as to ensure the best performance in climates.
Self-adaptive logic adjusts operating conditions during the day and overnight by learning from sales habits. Advanced algorithms identify the need for defrosting and adjust the set point according to actual unit demand.
All of these features have made it possible to achieve incredible results in pull-down performance and energy consumption. Tests conducted by a certified third-party laboratory have shown that the Heez control solution installed on a glass door merchandiser can reach an EEI (Energy Efficiency Index) of 13.8, meaning 50% better efficiency than the best beverage coolers available on the market.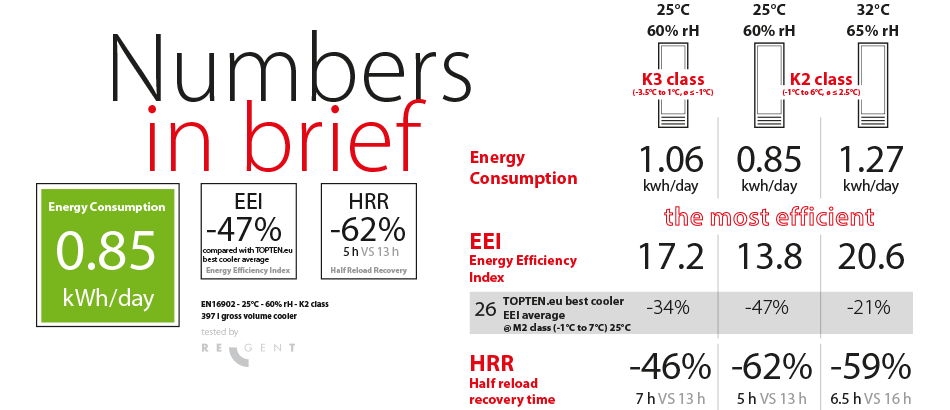 Field connection and new user experience

Dedicated app for easy and fast configuration;
Product documentation always updated and available;
Cloud service for flexible and powerful profling and parameter list management;
Real time synoptic for cooler analysis and troubleshooting;
Easy access to direct commands;
Data logging for ARMILLA cloud services.
Armilla: Data Management Portal for beverage companies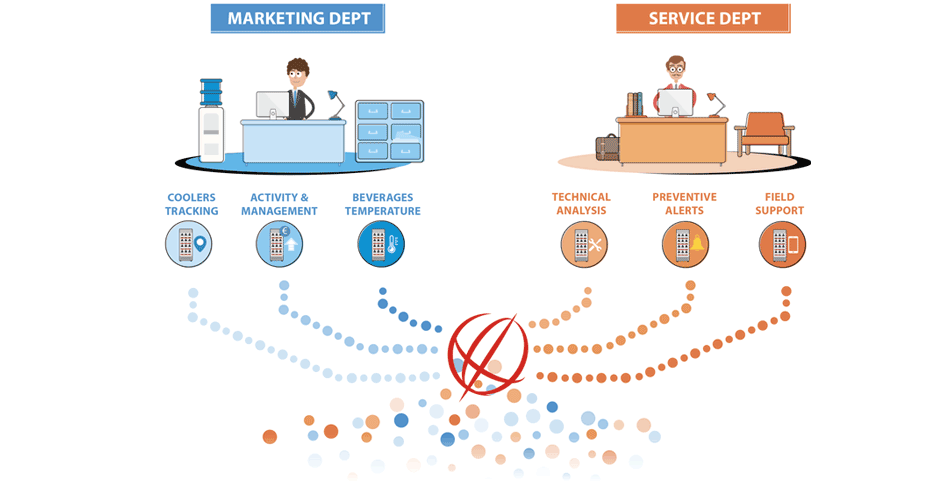 Armilla is the new portal dedicated to beverage companies and their partners. It is designed to optimise marketing analysis and technical service. In Armilla, data are collected and presented with graphs and dashboards. The raw data are processed and transformed into useful warnings and information for making marketing and service decisions.
---
Do you need more informations? ...watch the video in our channel on you tube